Personnel Today rounds up the latest appointments in HR, featuring Apple, Gymshark, NHS Professionals, Howden and more
---
Carol Surface, Apple
Tech giant Apple has appointed its first chief people officer, with Carol Surface taking over HR responsibilities from the current head of retail, Deirdre O'Brien. Apple appointed O'Brien in 2019 to take over people responsibilities under the title of senior vice president of people and retail. This had put her in charge of more than 500 retail stores and 70,000 staff, but now a new position – chief people officer – has been created. Surface joins from Medtronic Plc.
---
Claire Samson, Beam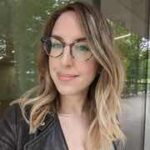 Social impact start-up Beam has hired former Bumble director Claire Samson as its first director of people and talent, following a period of rapid growth which saw its headcount double in the space of 12 months. Samson will also be the company's legal and finance operations, reporting into Beam's founder and CEO, Alex Stephany. She will lead the scaling of Beam's team from 80 to more than 150 people by the end of 2023 while maintaining Beam's high-impact and mission-driven culture. Samson joins Beam from financial services firm S&P Global, where she worked as director of people planning following their multi-billion dollar merger with IHS Markit. Prior to that, she spent four years at tech unicorn Bumble in operations and HR roles.
Samson said: "Beam combines the speed and ambition of a tech company like Bumble with an amazing social mission that's focused on transforming the lives of people on society's margins. Having worked in the social enterprise sector earlier in my career, I'm thrilled to get back into that world and to work alongside such a smart and impressive team."
---
Tim Hopgood, Howden
Insurance broker Howden UK & Ireland recently chose Tim Hopgood as its new HR director as the company focuses on  retention and attraction. Hopgood reports to CEO Carl Shuker, and Diahann Williams, group HR director for Howden Group. He brings more than 20 years' experience in HR, having worked for Lloyds Banking Group and Starbucks Coffee Co among others, and most recently Danone, where he was business services HR director. Hopgood has a proven track record in the management of people, projects and transformation, and has had a significant impact on organisations that have seen a strong rate of growth and pace of change.
Shuker said: "Tim will provide the necessary level of leadership and influence to effectively guide us while we integrate and evolve our people development practices, policies and talent acquisition, while ensuring our exceptional client service remains in place."
Hopgood added: "I am thrilled to be joining Howden, a company that has a culture of employee ownership at its core. Its 'people first' attitude enables Howden to truly engage and support its employees in all areas, something that especially attracted me to the role."
---
Katrin Becker-Oligmueller, LPA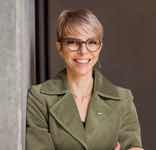 LPA, a financial markets software and advisory firm, in January announced the appointment of Katrin Becker-Oligmueller as global head of HR to help drive the company's people agenda and advance its talent strategy globally. She joins LPA with a wealth of international expertise in strategic and operational HR and talent management. With extensive experience ranging from working at Radisson Hotel Group, Innocean Worldwide Europe and Sodexo, Becker-Oligmueller has worked closely with leadership teams to on organisational transformation. At LPA she will be responsible for hiring, retaining, training and investing in employees, as well as helping to further drive LPA's commitment to diversity. She will be based in LPA's headquarters in Frankfurt, Germany.
---
Laura Hagan, Gymshark
Fitness community and apparel brand Gymshark appointed Laura Hagan as its new chief people officer in January. Hagan joins after more than four years as the chief HR officer at Tate & Lyle, where she's played a key role in driving transformation across this global food solutions business. Prior to that, she spent more than 11 years at Dyson, fulfilling a number of key roles before becoming Dyson's global HR director. While at Dyson, she led the people agenda as the company scaled globally and expanded its famous innovation & product categories. Earlier in her career, she was a management consultant at Arthur Andersen and founded her own headhunting and talent consultancy.
Hagan will be responsible for ensuring the firm "attracts the right talent at the right time, enabling growth in a considered and thoughtful way. Ben Francis, founder and CEO, said Hagan's "hunger for rapid innovation and commercial growth with a laser focus on talent and performance was plain to see."
---
Helen Ives, NHS Professionals
Helen Ives joined NHS Professionals in January as chief people officer. She will lead the organisational vision for both corporate staff (over 1,200) and Bank Members (over 190,000) and deliver the employee value proposition, supporting the recruitment and retention of people into the business.
NHS Professionals is a government-owned company tasked with placing clinical and non-clincal flexible workers within NHS Trusts and the wider healthcare system in England.
Ives has worked for the NHS for the past seven years and prior to that, a range of sectors including technology, logistics and professional services. Ives was the chief people officer at Solent NHS Trust for four years, where she designed and delivered the Trust's Great Place to Work strategy and where she was awarded the Innovation in Practice Award from the British Psychological Society for her work on leadership development.
She said: "Having worked closely together previously with NHS Professionals on the vaccination programme nationally and then again in Hampshire and the Isle of Wight, I was seriously impressed with what I saw. Also with the recent announcement of NHS Professionals achieving the Top Employers accreditation, in the UK and Ireland it is a huge testament to the ongoing commitment to make NHS Professionals a great place to work for all our corporate employees.
With over 190,000 Bank Members across the country and working with over 100 NHS trusts and healthcare organisations, it is fantastic to join a company with such significant reach."
Latest HR job opportunities on Personnel Today

Browse more human resources jobs