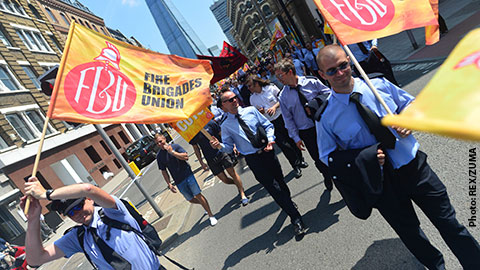 Recent weeks have seen what might be interpreted as growing disquiet between employers and the trade unions, with industrial unrest reported in the fire service, schools, the Royal Mail, Grangemouth oil refinery and Premier Food's Hovis bakery. But how do individual employers perceive their relationships with the unions?
Predictions throughout the recession of another "winter of discontent" failed to materialise, but do current concerns around areas such as zero hours contracts, performance-related pay and pensions signify increased tensions between employers and their employees' representatives?
For the first time since 2010, XpertHR is conducting research among employers to gauge their relationships with unions, providing valuable benchmarking information on how organisations work with unions, trade union recognition and handling collective disputes.
Rachel Suff, HR practice editor at XpertHR, said: "The last time we surveyed employers, despite it being a year or two after the recession, four-fifths of businesses described their relationship with their recognised trade union as either good or very good. What's more, a significant proportion were positive about the relationship with their union, even when there had been a collective dispute. It will be interesting to find out whether or not those relatively cordial relations remain."
The 2010 XpertHR research showed that only 4% of firms described relations as "poor" or "very poor". It looked into the levels of recognition by employers of trade unions and also examined policies around time-off arrangement for trade unionists in the workplace, themes that are also explored in this year's survey.
Take part in this year's research on working with trade unions and you will be entitled to:


a complimentary copy of the report of the findings, as soon as it is published; and

a free copy of the XpertHR survey report on background checks as soon as you have completed the questionnaire.
The survey closes on 11 October 2013.