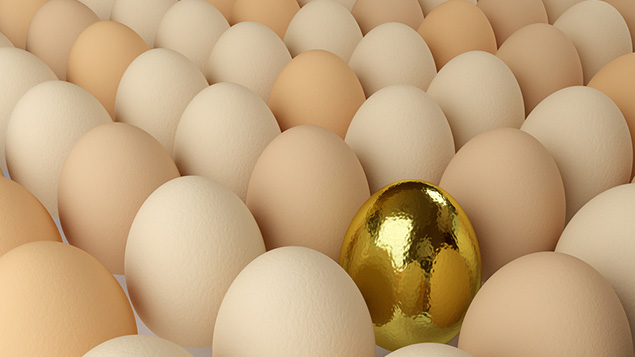 More organisations are looking to source talent for senior roles in-house so they can build their employer brand and save money on headhunters. But it's not always as simple as it seems, as Tim Connolly from human capital consultancy ALC explains.
When it comes to finding executive talent with rare skills sets, an increasing number of organisations have come to realise that it makes business sense to build their own internal search functions to source talent, and I explored this in my last Personnel Today article.
Not only is this more economical in the long term than paying head hunters, but firms can also be sure that their own recruiters fully understand the brand, culture and goals of the organisation, something that is crucial when it comes to making strategic decisions about talent acquisition.
However, not all organisations understand the complexities of creating teams equipped to conduct such important searches yet. Here are six of their most common mistakes.
Trying to stretch existing departments
Some firms entrust their existing, overworked, low to mid-level resourcing departments with executive search demands and expect the same level of service as an external headhunting firm.
An under-resourced department with competing staffing priorities will be spread too thinly to really dedicate itself to thorough searching at the highest level, meaning prime candidates may be overlooked.
Hiring inexperienced consultants
They try to save money by hiring consultants without the requisite experience to conduct searches for leadership talent. This is a false economy, because top performing headhunters are researchers with niche experience and a network of connections at the very highest level to draw upon.
Some organisations don't appreciate just how thorough and effective first-rate researchers are in an in-house function. Relying on the skills of less experienced people who don't have a track record of delivery at executive level risks limiting the success of the search.
Not rewarding appropriately
Ex-search firm headhunters will have honed their skills in a high-performance environment, where it is the norm to be rewarded for each deal reached.
Top performers will be sales-driven by nature: removing that element and giving them a standard flat-rate salary risks taking away their drive and can be a complete cultural misalignment.
Organisations should seriously consider rewarding them per deal, much like they might do for their sales team, rather than trying to align them with the firm's HR or finance functions.
Not getting board-level buy-in
They don't have a board-level stakeholder who enforces the use of the in-house executive search function. This can mean that hiring managers decide to ignore its existence and continue using external search firms, nullifying any benefit.
To eliminate this, the function needs board endorsement in order to help it quickly establish itself and gain internal credibility.
If hiring managers have complete faith in the quality of the in-house department, they will have no reason to conduct rogue external searches. In addition, its usage should be monitored in order to check compliance.
Failing to immerse the team in the business
They don't give the in-house team enough access to the business for them to fully understand its culture, goals or long-term strategy.
A distinct advantage of having an in-house function is that the recruiters can become fully immersed in the workplace for which they are headhunting.
This insight means that they can then identify and hire the senior individuals who will be most effective. However, this only works if the recruiters are able to get a true feel for the place by having full access to operational departments and talking to personnel at all stages of seniority. Putting up barriers to this will mean they function less effectively.
Not investing in the best technology
They don't invest in the right technology. In this age of artificial intelligence and data-led automation, top headhunters are using cutting edge tools, such as those provided by specialist search software companies, to help them work faster, more thoroughly and with greater efficiency.
The wrong tools just slow a team down. Some organisations are asking their in-house search function to work with legacy systems that immediately hinders them. Firms should invest in a bespoke ATS, in close consultation with their specialist headhunters who will be using it.
So, while more firms are realising the value of hiring internal subject matter experts to acquire talent at a more strategic level, not all organisations are fully aware of how to maximise their return on investment yet.
Since human capital is integral to an organisation's success, strategically procuring the right talent in the most efficient way is vital.