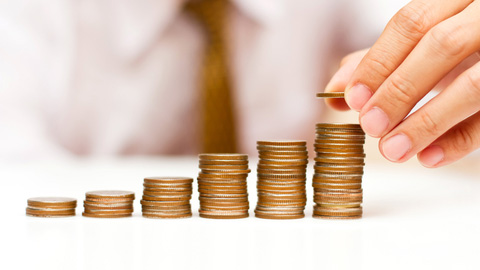 Company directors have enjoyed pay increases almost twice the size of the average UK executive over the past 12 months, according to salary data published today by the Chartered Management Institute (CMI) and XpertHR.
The differences are largely due to sharp percentage increases in bonus payments at top levels, compared with previous years. The gap widens further still for chief executives, whose pay rose five times as much as that of the average executive.
The salary data, taken from more than 43,000 executives in 180 UK organisations, shows that basic salaries plus bonuses rose just 3% on average over the last year, in line with a 3% increase the year before, and are trailing behind retail prices inflation.
In contrast, while the average basic salary for all directors increased by just 2.7%, the figure jumps to 5.3% over the past year when bonus payments are accounted for. This compares with a much smaller 2.1% salary plus bonus rise for directors between 2011 and 2012.
Chief executives' basic salaries increased by just 1.8%, but when bonuses are added in the percentage increase leaps to 15.8%. In contrast, the figures released this time last year showed a decrease in salary plus bonus for chief executives of 0.5%.
Ann Francke, chief executive of the CMI, said: "It's hard to believe that company directors and CEOs have seen such a big leap in bonus payments when the UK's economic performance remains so sluggish. If organisations aren't performing, leaders shouldn't get these bumper rewards, especially when pay increases for all other management levels have been so much smaller."
The National Management Salary Survey marks its 40th anniversary this year with a look back to data from the first edition in 1973, and reveals how much the gap between salaries of those at the top and executives lower down the ranks has widened. Chief Executives are earning 30% more now than would be expected from the 1973 data, while middle managers now earn 28% less than the 1973 figures predict. In 1973, average salaries stood at £3,855 for a middle manager and £10,600 for a chief executive, compared with £43,456 and £215,879 respectively today.
The research also showed that the number of employers struggling with staff recruitment continues to increase year-on-year. Almost two-thirds (64.7%) of employers experienced problems with staff recruitment over the last 12 months – up from 58.7% in 2012 and 48.9% in 2011.
Labour turnover is less than half that recorded in last year's report – 9.2% compared with 20.3% – with resignations remaining the major contributing factor to this figure at 4%. Redundancies are down 1% on last year, making up 1.7% of the turnover figure.
Mark Crail, head of salary surveys and HR benchmarking at XpertHR, said: "Through good times and bad, those at the very top have enjoyed pay rises over a period of 40 years that have opened up a massive gap, not just with workers on the shop floor but with middle and even relatively senior managers. In 1973 when we launched this survey, a typical chief executive earned less than three times as much as a middle manager; today they earn nearly five times as much. This isn't just a short-term boost for top executives, it's a big long-term change in society."
For more information and CMI's briefing paper visit www.managers.org.uk/salarysurvey.