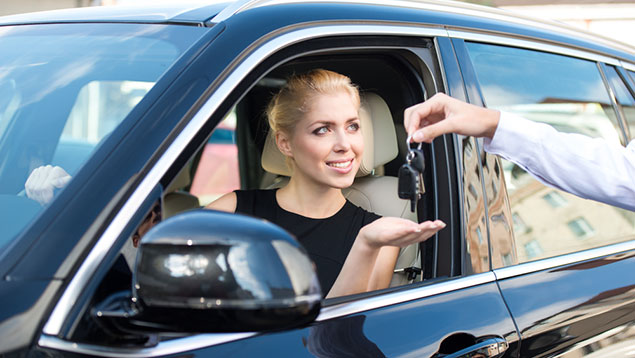 Corporate cost-cutting has made perks less attractive for businesses to provide, causing the numbers benefitting from them to fall to their lowest level since 2006-7.
The total number of people receiving taxable job perks (benefits-in-kind) from their employer, such as company cars, private medical insurance and accommodation for staff fell 600,000 in the last year to 3.6 million. This was despite the tightening job market, making the provision of perks a valuable tool in attracting talent.
According to accountancy group UHY Hacker Young, the decline is due to the constant focus on reducing costs against the background of economic uncertainty fuelled by factors such as the 2008-9 banking crisis and the current Brexit malaise.
The analysis points out that company cars, one of the most common perks, saw a decline of 5% last year to 890,000 in 2017-18 from 940,000 in 2016-17.
The complexity of the tax system on perks has also made them less popular among employees. Confusion over issues such as what is and isn't exempt from tax may have led businesses, especially smaller businesses, to scrap employee perks altogether.
Neela Chauhan, partner at UHY Hacker Young, said: "HMRC have had a tendency to tax every aspect of job perks to a point where they have been falling out of fashion."
"That is a real shame as these perks can act not just as an important tool in retaining staff and lowering staff turnover, but they can also encourage greater staff performance."
"In tougher economic times the cost of the job perk – its tax charge, [national insurance] and the paperwork on top of that – is just too much for some employers."
Another employee benefit that has declined in popularity is loans from businesses to their employees and directors, which fell to a nine-year low of £150m (in terms of taxable value) last year, down from £180m in 2016-17.
UHY Hacker Young says the decline is likely to be the result of increased tax on director loans, one of the more commonly used forms of loans-to-employees. In 2016 the government increased the tax on director loans from 25% to 32.5%.
However, Hacker Young says loans from businesses to directors are generally beneficial for businesses. The loans have a set repayment date, which means the money is returned to the business and can be reinvested. The alternative – of paying the money to a director through a dividend or through payroll – is less likely to lead to the money returning to the business for reinvestment, the company said.
For Ivor Adair, partner at Fox and Partners, one of the issues with perks was the failure to match them to what employees actually want and need. He said: "Job perks can be useful in attracting and retaining talent and employees are often keen on perks with a high monetary value, such as company cars and private medical care.
"However, experienced staff tend to be far less enthusiastic about baristas, lunches and yoga classes and many will in fact yearn for more meaningful work, effective mentoring and autonomy as to when and how they work.
"Offering what may be perceived a superficial perk to staff who really want to work in a learning culture may drive talent out the door; so the wrong perk may be worse than no perk at all."
The research was carried out using HMRC figures within the last month.
  Payroll opportunities on Personnel Today