Today is the first "snapshot" date that large employers must use to report their gender pay gap.
Private- and voluntary-sector organisations in England, Scotland and Wales with 250 or more employees must calculate their gender pay and gender bonus gaps as they are on 5 April each year.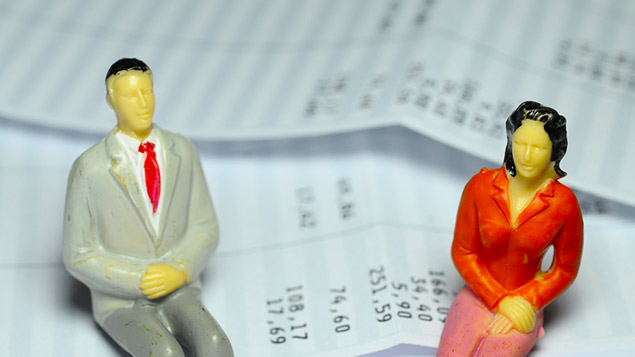 We look at what organisations need to consider when writing a gender pay gap report. Read more
They now have 12 months in which to publish the information according to a prescribed format, signed off by a senior executive within the organisation who will vouch for its accuracy.
Public-sector organisations' snapshot date was 31 March, and they will need to deliver their figures by 30 March 2018.
Employers will have to set out their gender pay gap across six key metrics: the difference in mean pay between men and women; the difference in median pay; the difference in mean bonus pay; the difference in median bonus pay; the proportion of men and women receiving bonus pay; and the proportion of both across four quartile pay bands.
Justine Greening, minister for women and equalities, said: "We have more women in work, more women-led businesses than ever before and the highest proportion of women on the boards of our biggest companies. This has helped us to narrow the gender pay gap to a record 18.1% – but we want to eliminate it completely.
"Helping women to reach their full potential isn't only the right thing to do, it makes good economic sense and is good for British business. I am proud that the UK is championing gender equality and now those employers that are leading the way will clearly stand out with these requirements."
Many employers may still be unprepared for the impact of gender pay gap reporting, however. Last year, CIPD research found that less than one-third of employers conduct any analysis of the pay of men and women.
Charles Cotton, CIPD performance and reward adviser, said: "With fewer than one in three employers carrying out any analysis of the pay of men and women, we should appreciate that the gender pay gap reporting requirements are set to be a major change for many UK employers.
"However, it's important that organisations recognise the opportunity presented by gender pay gap reporting. It's not just about reporting the right figures, at the right time and in the right way.
"It's also an opportunity to explore why the gap exists and looking at what practical steps can be taken to reduce it, as well as creating a compelling narrative for employees and other stakeholders about what you're doing and how."
A survey this week by totaljobs came to a similar conclusion, revealing that just under one-third (32%) of companies fail to review salaries across genders to safeguard against pay discrimination, while more than half (51%) do not coach managers on equal pay and gender equality.
PwC has published gender pay figures since 2014, alongside gender targets by grade. Sarah Churchman, head of diversity at PwC said: "[Publishing our gender pay gap] has allowed us to understand why there is a gap and hold ourselves accountable to make changes.
"For example, we know that a sizeable part of our pay gap is a result of having fewer women in senior positions, so this is an area where we continue to focus our efforts.
"We're also challenging our recruitment processes, making more senior jobs available on a flexible or part-time basis, and have introduced a returnship programme to get senior women back into the business.
"Solving the UK's gender pay gap is a win-win for everyone. Our Women in Work research shows that fully closing the gender gap in the UK could boost women's earnings by £85 billion."