Gender pay gap reporting is high on HR's to-do list for 2017, but what exactly needs to be done and when?
Employment lawyers Patrick Brodie and Kelly Thomson answer questions from the audience in a special Q&A surgery in XpertHR's gender pay gap webinar, in association with Personnel Today.
HR practitioners have a significant role to play under the new gender pay gap reporting rules, and this
Gender pay gap reporting: Your questions answered
webinar explains what you need to know and do.
Sign up for this live webinar, presented by XpertHR's Bar Huberman, and send in your questions to the speakers on matters such as:
how to determine whether or not your organisation will have to report its gender pay gap;
who you need to include in your reporting;
calculating your gender pay gap and dealing with anomalies;
how to present the information and put the data into context; and
what steps you can take to address the gender pay gap in your organisation.
Meet the speakers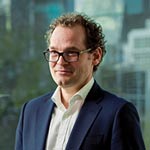 Patrick Brodie is a partner at RPC. He focuses on restructuring and reorganisation across both the public and private sectors and is recognised for resolving complex workforce issues. Patrick is a previous winner of The Lawyer's employment team of the year award. Patrick's expertise extends to financial services regulation, whistleblowing and corporate governance.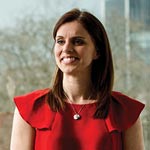 Kelly Thomson joined the employment, pensions and incentives team at RPC in 2010. She advises clients in a variety of sectors, principally on complex outsourcing transactions and change programmes. Kelly advises frequently on TUPE and the Acquired Rights Directive in Europe. She's a regular contributor to numerous publications and trains clients on employment law issues.
This webinar was first broadcast on Wednesday 8 February 2017, 2:00pm GMT