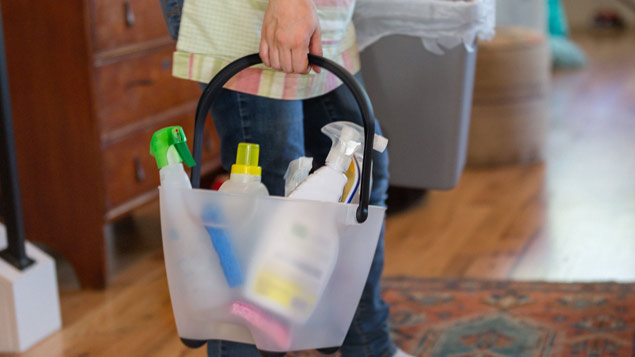 The Government will fail to achieve its goal of eliminating the gender pay gap within a generation unless it tackles the root causes, the Women and Equalities Committee has claimed.

The cross-party committee published its original report on the gender pay gap in March 2016, to which the Government responded last month. But the committee claims there is a "lack of effective policy in many of the areas that contribute to the gender pay gap" and that the Government "continues to ignore the evidence put before it".
Its report made three key recommendations: that all jobs should be available to work flexibly from the outset unless an employer can demonstrate a business case against it; a more effective policy on shared parental leave (including three months' paid, non-transferable paternity leave); and a National Pathways into Work scheme for women over the age of 40 who struggle to get back into the labour market after time out.
The Committee now wants the Government to detail how it has responded to these recommendations, and on 26 April, it will question the women and equalities minister Justine Greening.
It has set up a web forum for interested parties to post evidence or questions to the minister on these three key areas, with a deadline for submissions of 12 April.
Chair of the Women and Equalities Committee, Maria Miller, said it was "deeply disappointing" that the recommendations had not been taken on board.
She commented: "The Government says there is no place for a gender pay gap in modern Britain and has restated its pledge to end the pay gap within a generation.
"But without effectively tackling the key issues of flexible working, sharing unpaid caring responsibilities, and supporting women aged over 40 back into the workforce, the gender pay gap will not be eliminated.
"We made practical, evidence-based recommendations to address these issues. They were widely supported by a range of stakeholders including businesses, academics, and unions.
"My Committee will continue to pursue urgent action to reduce the gender pay gap – starting by questioning the Secretary of State for Women and Equalities on this inadequate response to our recommendations."
A Government spokesperson argued that current policies are working, commenting: "We are committed to tackling the gender pay gap and our policies, which aim to balance the needs of employees and businesses while addressing this gap, are working.
"We now have the lowest gender pay gap on record, around 60,000 people a year are taking advantage of flexible working arrangements and the introduction of shared parental leave gives parents extra flexibility and we will continue to evaluate this as it beds in. We're also supporting women over 40 in the workplace through the National Careers Service.
"But we know there's more to do. That's why we are requiring employers to publish their gender pay and gender bonus gap for the first time from April and we are giving working parents of three and four- year-olds up to 30 hours of free childcare from September."
TUC general secretary Frances O'Grady said ministers needed to stop "dragging their heels" on gender equality.
"The Government needs to up its game and tackle the root causes of the gender pay gap – not ignore them," she said. "This means removing the barriers that stop women getting better-paid jobs. And helping parents to share out caring responsibilities more equally."
Sarah Jackson, chief executive of the charity Working Families, added: "The gender pay gap remains a stark reality. The Government needs to take bolder action if we're going to change things for the next generation of mothers and fathers.
But she warned that a greater emphasis on flexible work would not fix everything.
"The right to request flexible working isn't a panacea, and hasn't delivered change for those on modest incomes. At the same time, many parents tell us that working flexibly just means putting in long working hours flexibly," she said. "We need sensibly designed jobs that fit in the hours allocated to them. This should be an integral part of employers' recruitment processes."
Geoff Pearce, managing consultant for reward at NGA Human Resources, urged businesses not to wait until there is more legislation to ensure their policies are fair.
He said: "Organisations need to continually monitor their internal policies to ensure they promote fairness and equality if the gap is to close for good. Only when the Government and the private sector collectively promote true equality will the UK gender pay gap significantly reduce."