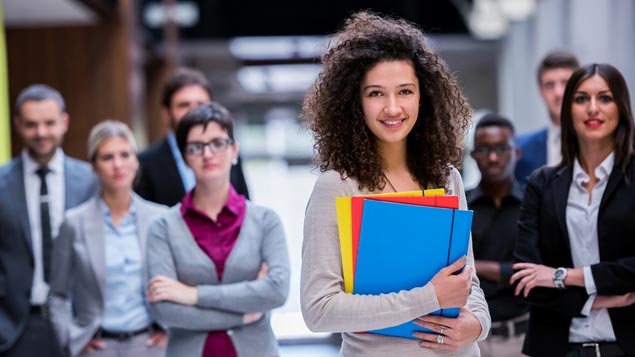 Seven out of 10 graduates think just being good at their job is enough to help them succeed at work, a survey by Hay Group has found.
The research shows a distinct gap between what graduate recruitment and development professionals value and what graduates consider to be important.
More than three-quarters of hiring professionals surveyed said that they were forced to employ graduates without adequate people skills because there was a lack of choice.
At the same time, 93% said that they believed strong people skills had the potential to deliver real commercial impact.
Consequently, 77% said that they were concerned about future leadership development in their organisations because these skills were in short supply among graduates.
Yet graduates place far more emphasis on the value of technical skills, according to Hay Group's research. Sixty-one percent said they felt this was more important than having strong people skills, while 51% said people skills got in the way of getting the job done.
And while 91% of graduate recruiters said that they felt a lack of people skills hindered employees' leadership potential, more than two-thirds of graduates said that they would be successful regardless.
There was also a clear gap between graduates' expectations and reality. Almost half of graduates expected to be promoted within the first six months of joining their employer, but this was the case for just 17%.
With onboarding costs coming in at between £500 and £1000 per graduate, if they are not ready for the challenges of work or there is high turnover, this could mean a significant wasted investment for employers, Hay Group said.
An analysis of 40,000 employees carried out by TalentQ, a psychometric assessment specialist that is part of Hay Group, found that graduates have as much potential as senior managers for self-awareness, self-control and teamwork, as well as more potential for empathy.
David Smith, a consultant at Hay Group said: "It's not that today's graduates lack potential. This potential needs to be realised, however."
"It's now down to organisations to recruit and develop graduates in the right way, so they appreciate the role these 'softer' skills play in their own development and the value they offer to the business."
The survey also found that nine out of 10 organisations offers some training in people skills to address this imbalance, with 83% spending more time on people skills than honing technical skills.