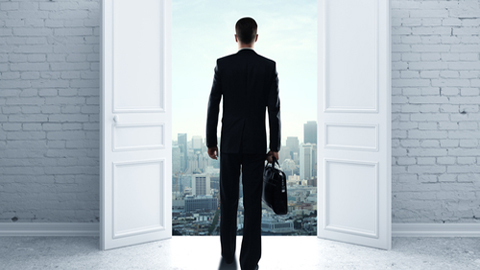 Employee turnover is predicted to increase significantly as the UK economic outlook improves.
This is according to the results of a study published today by management consultancy Hay Group, in conjunction with the Centre for Economics and Business Research (CEBR).
The study found that after years of subdued employee turnover, levels of turnover will increase sharply in the next two years, and in 2015 it is expected that there will be 765,000 more departures than in 2012.
This growth in turnover rates is forecast to continue over the next five years, and in 2018 there will be more than a million more people leaving their roles than in 2012.
Chris Smith, a consultant at Hay Group, said: "People have been reluctant to leave their current role due to the turbulent labour market associated with the economic downturn, government spending austerity and the Eurozone crisis.
"But as conditions improve, dissatisfied workers pose a significant flight risk for organisations of all shapes and sizes in the UK. Recognising and then meeting the needs of the workforce will be key to retaining talent in the next few years."
The study also highlighted significant talent shortages in the UK, with 12% of organisations citing this as a reason for limited production. This is one of the highest levels in Europe and well above the 4% observed in Germany.
According to Hay Group, approximately a quarter of new jobs created over the next five years will require science- and technology-based skills, but there is a shortage of people with these abilities. This will intensify demand for employees who possess these skills, challenge retention efforts and drive turnover higher.
To identify the key factors affecting employee retention, Hay Group conducted a detailed analysis of their employee opinion database, which includes information from more than 5.5 million employees around the world.
The study research found confidence in leadership, opportunity for career development, autonomy, a supportive work environment and appropriate compensation are key factors in employee engagement and commitment.
Smith added: "With retention a growing concern, organisations must guard against the significant costs associated with hiring and training new employees, as well as potential talent shortages, by focusing on retaining key staff.
"Robust succession planning processes and identifying and developing high-potential talent from within the business is now essential. Organisations also need to understand which key factors keep their employees engaged and respond accordingly, whether that be compensation, career development, confidence in leadership or other drivers of commitment."
What is talent management and why does it matter? Visit XpertHR to find out.