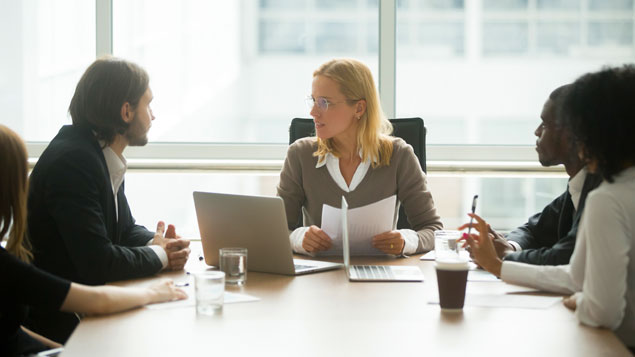 Legal & General Investment Management (LGIM) has set up a fund to benefit organisations with higher levels of gender diversity, which it hopes will inspire businesses to improve female representation.
The L&G Future World Gender in Leadership UK Index Fund – which it has called the GIRL fund – will focus exclusively on UK-listed companies. It will be open to institutional and retail investors. LGIM has put £50m of its own money into the fund.
Gender diversity
GIRL aims to score companies based on four gender diversity measures: women on the board of directors, women executives, women in management and women in the workplace. LGIM said it was also considering using the gender pay gap as a fifth indicator.
The organisations hoping to secure investment from the fund are expected to reach a minimum of 30% representation across the four measures.
According to the BBC, only one of the UK's 350 biggest organisations – investment firm Renewables Infrastructure Group – has achieved a top score of 100 for diversity under the GIRL index. Merlin Entertainments, Next, Marks & Spencer, media company Ascential and fashion retailer JD Williams' owner N Brown reached a score of 85 or above.
LGIM, which has been voting against all-male boards in the US since 2015, last month promised to vote against the re-appointment of chairs in FTSE 350 companies where women didn't make up at least a quarter of their board.
Helena Morrissey, head of personal investing at LGIM, said: "Gender inequality is one of the key issues of our time – and one that generates so much frustration. Rather than feeling trapped or despondent, let's do something about it.
"When we invest in the success of women, we are investing in the success of business. Collectively, we can help achieve gender equality and improve gender diversity in the UK."
The Fawcett Society has called for time-limited gender equality quotas to be set for the boards of large organisations and public bodies, and for the introduction of targets and action plans to improve gender diversity in smaller businesses.