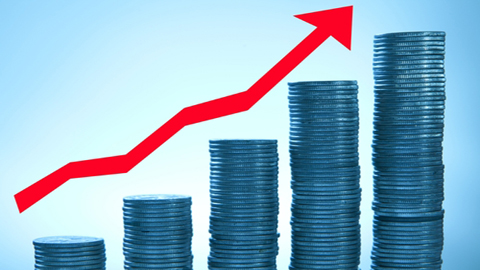 Executive pay has received significant attention over the last 12 months and the Department for Business, Innovation and Skills has consulted extensively on further regulation of director pay in quoted companies. Draft revised remuneration reporting Regulations were published in June 2012. Although the Regulations remain open for consultation until September 2012, and will not come into force until October 2013, there are steps that could be taken now in preparation. Jo Broadbent and Julie Stanbrook of Hogan Lovells explain what HR managers can do to prepare for the new regime.
Pay policy reports
Shareholders have an advisory vote on a quoted company's directors' remuneration report, but the Government takes the view that shareholders do not have sufficient power to "hold companies to account" and that pay reporting is insufficiently transparent. To address these criticisms, future remuneration reports will be in two parts. The first part will constitute a policy report, which will generally be subject to a binding shareholder vote every three years, unless pay policy changes. This will require companies to provide shareholders with specified information, including:
a table highlighting key elements of director pay;
contractual provisions relating to remuneration;
how much pay directors may receive for different levels of performance;
overall spend on pay;
the company's approach to termination payments; and
how employee pay and shareholder views have been taken into account in setting pay policy.
The second part of the report will outline how the pay policy has been implemented in the previous year and is subject to an annual advisory vote. In particular, the implementation report will have to contain a single remuneration figure for each director in a table, the exact form of which will be prescribed in the Regulations. Details of exit payments, variable pay awarded, total pension entitlements, and details of performance against metrics for long-term incentives, amongst other things, must be provided. If the advisory vote does not pass, this will trigger a binding vote on pay policy the following year.
Review of existing contracts
There are three main tasks for HR professionals with responsibility for director pay issues. The first is to review existing executive service contracts with a view to "mapping" existing pay and benefits into the table that will be used to calculate a single figure for executive pay. This will include salary, taxable benefits, pension-related benefits, bonus or other performance-related pay, and awards under a share scheme or other long-term incentive plan. Once the "mapping" exercise is complete, it should be possible to identify whether or not there are areas of each director's remuneration that could give shareholders cause for concern. Steps can then be taken to address any issues, including amending service contracts if necessary (subject to the usual restrictions on changing terms and conditions of employment).
Review of termination entitlements
The second task is to review director entitlements on termination of employment. Although individual termination payments will not be subject to a vote, a company's approach to termination payments is one of the matters that will be subject to a binding vote as part of the policy report. A key consideration will be how payments in lieu of notice (PILONs) are calculated, in particular whether these reflect salary only or include an allowance for other benefits or bonuses. A restrictively drafted PILON provision is obviously more likely to be acceptable to shareholders. Generous PILONs, which would have been relatively common in service contracts entered into some years ago, may need to be revisited.
Arrangements for new appointments
Finally, once the contractual arrangements of existing directors have been reviewed, the company will need to consider what arrangements to put in place for newly appointed directors who will be subject to the new policy. Service agreements need to be drafted with one eye on the Regulations even though these are not yet in final form. It is likely to be particularly important to make sure that contracts contain a clear link between pay and performance. It remains to be seen whether or not one unintended consequence of the new voting arrangements will be a demand for higher levels of base pay from new directors, if other benefits are likely to be subject to greater levels of scrutiny – and potentially a binding vote – in the future.
Jo Broadbent is Of Counsel and Julie Stanbrook is a professional support lawyer at Hogan Lovells