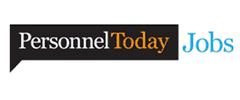 Each of the shortlisted entries for the Personnel Today Awards 2017 rising star category are highly valued by their colleagues for their ability to encourage a collaborative culture and develop talent but it was Selina Rothery's ability to resolve complex employee relations cases and deliver key initiatives that finally swayed the judges. The category was sponsored by Personnel Today Jobs
Winner
Selina Rothery, CBRE Global Workplace Solutions
Her innovative approach, emotional intelligence, first-class knowledge of her sector and can-do attitude has set apart Selina Rothery since she joined CBRE in 2013 as HR adviser to support two HR business partners across Europe, the Middle East and Africa. She is currently HR business partner for the Project Management (PJM) division leading people matters for 170 UK employees and $25m revenue, overseeing a further 250 project managers embedded in divisions across the company.
Selina has consistently added value beyond her role by leading and delivering key initiatives contributing to the business's success. For example, she achieved closer collaboration between two of CBRE's HR teams by using knowledge-sharing forums to align HR processes. Her expertise at resolving complex employee relations cases has been apparent in relation to several projects aimed at producing cost benefits, such as when removing the company car fleet benefit within one entity of the business.
Since joining as HR lead for PJM in 2016 Selina has led on the acquisition and retention of talent, overseeing a growth in headcount of 40%. She has increased gender diversity in the team by 84%. Selina has improved talent management at the firm, working with the head of HR to design and deliver a talent calibration process including a talent pool workforce planner. Coupled with her instigation of weekly leadership meetings, this has resulted in 10 employees within four months internally transferring into new opportunities. Her use of the talent referral policy has helped produce significant cost reductions on recruitment fees.
Runners-up
Liz Laughton, Royal College of Nursing
Liz Laughton is described by colleagues as a "formidable, talented leader". She has risen at RCN from being HR assistant on joining in 2009 to now being acting head of human resources and organisational development.
She has worked in five different roles in the department. At RCN's publishing subsidiary company, RCNi, Liz worked as acting head of HR on secondment. Her effectiveness in this role led the organisation's chairman to offer her the role permanently but she chose to return to RCN as acting head of HR and OD.
Judges
Laura Guttfield, HR Business Partner, ITN
Angela O'Connor, CEO, The HR Lounge
Bruce Warman, Chairman, Centre for Economic and Business Research
Her colleagues regard Liz as having been instrumental in helping the RCN achieve Investors in People Gold Status since 2012 and also being acknowledged at the HR Excellence Awards as the Best HR Department.
Liz is considered by all at RCN to have the priceless ability of making people feel comfortable and valued, has shown a real ability at achieving tasks and has great vision.
Angela Watkins, Midlands Air Ambulance Charity
Whether she is designing and implementing a change management project or supporting volunteers in the field, Angela Watkins' personality shines through, say the charity's staff.
Colleagues say that Angela has time for everyone and the air ambulance service (MAAC) has benefited hugely from her presence. Angela's remit is to manage all HR aspects for the charity, as well as look after the charity's governance, business administration, health and safety, risk register, IT infrastructure, and manage the busy administration and logistics teams.She also assists with fundraising events, supports the volunteer programme, and often steps in to assist with projects and the planning of large charity-managed events.
Angela joined MAAC in 2012 and soon helped implement and manage a comprehensive training plan to engage, empower and further motivate staff. The staff are encouraged to source their own training requirements, to empower them to take responsibility for their professional development. And through Angela's leadership of the administration department, 80% of its team have now achieved accredited NVQ qualifications at level 2 or above.
By creating a team skills matrix detailing individuals' key skills and experience, Angela has played a major part in developing internal training within the charity and promoting skills and staff between departments. She has also set up fundraising and finance working groups, enabling open discussion of the charity's vision and strategy and giving junior staff a voice in the decision-making process. Together with away days and a staff recognition scheme, Angela has played a major role in reinforcing core values within the charity. She has also played a key role in ensuring high quality governance and that third-party suppliers are ethical by establishing a code of conduct.
Natasha Whittaker, Microgaming Software Systems
Being based on the Isle of Man means that finding the right people can be a tough task. However, since joining Microgaming in 2016, talent acquisition specialist Natasha Whittaker has already increased the rapidly growing company's headcount by 13% in response to a need for new roles, teams and departments.
Natasha overhauled the firm's recruitment process, firstly by redesigning recruitment adverts and. focusing on social media campaigns on Facebook and LinkedIn, using local newspapers far less.
Natasha also looked at the candidate experience with the company soon finding that the simple introduction of closing dates and the prescheduling of shortlisting and interview dates would streamline the recruitment process. The company is aware of this chiefly because it was Natasha who also improved its recruitment metrics. To this end she reduced the time to hire by 44% and reduced Microgaming's agency placements by 13% in 2016.
Natasha's recruitment strategy included an apprenticeship programme aimed at bringing future leaders to the business. The level of detail in Natasha's planning ensured everyone knew exactly what their responsibilities were and how to go about the task of driving brand engagement with people who might one day lead the company.