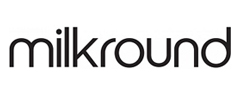 By demonstrating an upturn in confidence and success in attracting graduates from diverse backgrounds, Police Now won the judges' support in a high quality field. Graduate Scheme of the Year is sponsored by Milkround.
Winner
Police Now
Founded in 2014 by two serving police officers, Police Now's mission is to transform communities, reduce crime and increase the public's confidence in policing. Its two-year leadership development programme recruits a diverse group of individuals to work in deprived communities.
The aim is to recruit people who may not previously have considered policing and there is a 20% target for recruits from BAME backgrounds. Police Now targets students at more than 20 core universities using programmatic, Google Pay Per Click (PPC) and Spotify advertising and is targeted not just at graduates but also career-changers.
Once on the scheme, participants build transferable skills and are supported by a leadership development officer. At 100-day impact events, they present to their peers, senior officers and external stakeholders, and these pieces of work are compiled into a web-based Police Now Impact Library. During their second year, participants complete a secondment with a corporate partner or specialist policing unit.
Police Now's graduate intake has contributed towards a upturn in confidence in the police – in Police Now neighbourhoods this has increased by 17% compared with 3% in other locations. Police Now graduates taking the National Investigators exam for aspiring detectives have an average pass rate of 87%, compared with an overall 60% average. Our judges called it "an impressive and rigorous programme".
Judges: Graduate Scheme of the Year
Robert Aldrich, Exigency HR Consulting
Martin Edmondson, Gradcore
Runners-up
Macmillan and British Heart Foundation
In 2015, 5.8million people accessed support from Macmillan, while British Heart Foundation is the largest independent funder of cardiovascular research. With increased pressure on budgets, it made sense for two charities to pool their resources to attract the best graduates to the third sector.
Their 'Gradunique' programme is now in its second year, and graduates spend a year at each charity. BHF and Macmillan worked together to come up with an assessment process that would measure a shared set of values and behaviours. They reached out to candidates via social media and a microsite, and applicants answer questions designed to measure their behaviours before moving onto the next stage. This is followed by an assessment centre and final interview.
The programme itself is designed to immerse graduates in real projects within realistic time frames. They develop skills such as project management, change management, budgeting and IT as well as sector-specific knowledge of their charity. Every quarter the graduates come together to participate in action learning sets. A buddy scheme is in place so they can access a mentor and receive feedback on the psychometric data acquired during the hiring process.
In future, the hope is to grow the scheme to include other organisations in the third sector and potentially beyond. Our judges called it a "very exciting concept".
BAE Systems
Engineering company BAE Systems needed to create a diverse pipeline of graduates with different backgrounds and approaches, something it had historically struggled with.
The company was already taking action through hosting events to attract more women into a traditionally male-dominated sector, outreach to schools and making cultural modifications to promote the graduate scheme internationally.
Graduates who gain a place on the scheme are guaranteed a role on completion, and the training itself incorporates both theoretical and experiential learning. Graduate Developing You, as it is called, is designed in conjunction with training consultancy Impact. Participants get to work on live projects and real business challenges – one looked at cost control for delivering an offshore patrol vessel to the Royal Navy, and his recommendations were implemented and savings made.
Graduates also get to organise their own conference, where they gain exposure to all aspects of the business and senior leaders, and are involved with the company's outreach programmes with primary schools.
Applicants to the scheme have increased by 71% since it was launched in its redeveloped form in 2014 and Karen Gregson, UK learning and development lead, says it has helped to "create a community of practise that they can draw on throughout their careers".
Peninsula
Business advisory company Peninsula needed a stream of high calibre graduates and wanted to expand its use of the UK graduate market.
It investigated in-house and external delivery from a cost perspective, as well as potential rates of pay. After receiving 400 applications for its first intake, it was clear there was demand for its graduate programme. The scheme itself offers more than 300 hours of training, including 170 hours of in-depth employment law training and assessment. Graduates are assessed on completion of each module.
On top of this, there are visits to different departments across the business to understand its products and services, training in soft skills such as call handling and task management, and a visit to an employment tribunal as an observer.
Graduates are now outperforming some of Peninsula's tenured consultants, creating 179 recommendations for services across the business, and 61 pieces of profit-creating work. The focus is on not just creating a job but a career path, and many graduates have moved on to other specialist teams in the business. Our judges praised Peninsula for its "very clear focus on what the business is trying to achieve".
DHL Supply Chain
Logistics company DHL Supply Chain wanted to attract graduates across its supply chain and logistics, finance, HR and business technology streams. There were three key challenges: attracting the right talent through university engagement; innovating its recruitment process and enhancing its learning and development opportunities.
In 2016/17, it doubled the number of universities it engaged with from five to 10, which resulted in a 22% increase in applications and a better awareness of its brand. Where it delivered bespoke activities to those with an interest in a career in logistics, with partner Bright Futures, there was a 30% increase.
With regard to the process itself, DHL implemented video interviewing as a component of its recruitment process, which has reduced the time spent on facilitating interviews and offers candidates greater flexibility around times.
Based on feedback, DHL also introduced six additional learning opportunities into its learning and development journey. Graduates now complete some of the same development opportunities as other managers, including a business projects module that sees them working with peer groups on live projects. Graduates now play a more visible and vital role in DHL Supply Chain's business and the company has a more prominent brand with this audience.