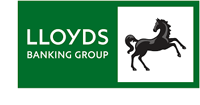 London North West University Healthcare NHS Trust was recogonised for its supurb wellbeing interventions and won the Health & Wellbeing Award – Public Sector, sponsored by Lloyds Banking Group. We take a closer look at its winning entry and those of our other finalists.
WINNER
London North West University Healthcare NHS Trust
Shortly after Covid-19 was declared a global pandemic, London North West University Healthcare NHS Trust became the first in the UK to declare a critical incident when Northwick Park Hospital was overwhelmed with sick patients. This, and the challenges of the first and second waves of the pandemic, put staff under immense physical and mental pressure.
The OH service became a call centre with Covid hotlines running seven days a week to deal with symptomatic staff and those with concerns about potential exposure to the virus. The function, which grew from 12 staff to 38 in a fortnight, also maintained contact with those who were asked to shield.
Covid swab drive-through testing was set up for staff and their families, but proved inadequate as many staff didn't have a car. In response, a specific staff community testing team was set up and tested 1,200 staff and family members in its first month.
A team of 11 "health and wellbeing runners" took key messages directly to staff on wards and in work areas.  They provided refreshments to frontline staff and signposted them to wellbeing resources. They also provided feedback about the concerns staff had, which were used to strengthen the health and wellbeing offering.
All water fountains in communal areas were closed off to avoid cross infection and replaced with regular supplies of bottled water which were delivered to staff in clinical areas. Tea and coffee machines were installed, as well as regular food deliveries. "Wobble rooms" were established near clinical areas for staff who needed some space.
The Trust's health and wellbeing score has risen from 5.7 to 5.9. Sickness absence rates and staff turnover has improved since the support package was introduced.
It impressed our judges with the range, speed and depth of the measures implemented to help frontline staff cope with demand.
---
RUNNERS-UP
Devon County Council
Devon County Council wanted to offer health and wellbeing support during the pandemic that met the needs of the entire organisation – including those working from home and those on the frontline – while sticking to a strict budget.
To understand what needed to be prioritised, it launched its first health and wellbeing survey in April 2020. It learnt that its strategy needed to respond to the needs of employees in a "survival state of mind", but needed to evolve over time as it emerged from the pandemic.
To help employees make time for their wellbeing, it permanently increased its annual leave entitlement and staff were given a bonus "Covid-19 thank you day" to use this year. Its previous culture of back-to-back meetings changed and tips around setting up meetings to allow to breaks were shared.
A "Listening Ear" initiative, supported by its internal coaches, was introduced and allows employees to discuss how they are feeling. This is offered on top of an employee assistance programme.
Early analysis suggests a reduction in overall staff absence when compared to the previous year. Feelings of positivity and hope rose from 52% in April 2020 to 62% in March 2021.The council's intranet also has a range of health and wellbeing resources, covering topics from remote working to local mental health charities, while "Wellbeing Wednesdays" drop-in sessions are offered to help staff explore their wellbeing and resilience. Physical activity is also encouraged via its "Move More May" campaign, delivered in partnership with Active Devon.
---
Midlands Partnership NHS Foundation Trust
Midlands Partnership NHS Foundation Trust is a large mental health, learning disability and community NHS trust that employs 8,500 health and social care staff throughout the UK. Having such a large, dispersed, workforce required a new approach to wellbeing in terms of both connection and impact.
In March 2020 it launched "SOOTHE" – a mnemonic which stands for self-help, open up, others, teamwork, help and enjoy. It reflects a range of wellbeing resources based upon research and national and British Psychological Society guidance.
Its wellbeing offer includes a dedicated intranet for psychological wellbeing resources; regular executive briefings on key topics; pulse check surveys; a Facebook group to keep staff connected; a "Love Unites" recognition scheme where staff can thank each other; wellbeing coaching for leaders to help support or defuse emotions; access to online counselling; and rest and reflect sessions.
Since launch there have been 4,817 visits to the interactive staff handbook demonstrating a profound impact. Love Unites has received 1,432 individual nominations, 950 special recognition awards, 162 team awards and 93 external nominations.
Despite the challenges of the past 18 months, the organisation has seen a 1% reduction in reports of work-related stress. Its overall staff engagement score improved from 7.1 to 7.3 – only 16 trusts in the same category have a staff engagement score of 7.3 or higher, putting it in the top 30%.
One employee said: "I feel I am being cared for. As a direct result I am happier and I will put my hand up more to support my team and organisation."
---
Norfolk County Council
The shift to home working was a challenge for many employees at Norfolk County Council, with loneliness and lockdown pressures identified as major issues. As it approached the third national lockdown last year, the council wanted to help raise employee awareness of wellbeing resources and reinforce NCC's stance that it was important for staff to care for themselves.
Its strategy focused on the five pillars of wellbeing: connect, be active, take notice, learn and give. It offered a variety of workshops centred around these pillars including language lessons; free-writing and drawing techniques; researching family history; yoga classes in the morning and evening; learning meditation and relaxation; and portrait drawing. Each session was designed to act as a taster and the timetable was varied so that staff attend a workshop at a time that suited them.
The council received an overwhelming response to the workshops, which were delivered remotely by adult learning or Norfolk Records Office staff. Some 1,938 places were booked and 1,442 places attended. The majority of attendees felt the sessions had a positive or very positive impact on their wellbeing.
Mental health absences due to stress, depression or anxiety were down by 4.4%, and by running the sessions in house the council was able to keep costs low and utilise internal resources.
---
Surrey County Council
Surrey County Council has 11,000 staff working in a variety of roles from operational support to frontline health and social care. Employees faced myriad challenges during the pandemic, including being redeployed to work on the emergency response, increased stress and anxiety, anxiety around personal safety and PPE, and disabled staff being affected by Covid and home working.
Focus groups were set up to establish priorities and these found feelings of isolation were common. Juggling work and caring responsibilities was challenging and managers were not confident in recognising wellbeing concerns within their teams.
Staff networks on topics including bereavement and menopause were set up to enable employees to talk through their issues and share advice. More than 60 mental health first aiders have been trained, alongside 80 wellbeing champions who promote wellness and signpost resources.
A "coach on demand" programme for managers was established to help them support their teams and have effective conversations. "Transitioning out of lockdown" sessions have been open to all and specific sessions for managers focus on how to support staff with the changes.
With government reports indicating vaccine hesitancy among ethnic minority groups, the council worked with NHS partners to deliver information and myth-busting sessions. Government data also showed disabled colleagues were having issues working from home, so the HR team worked with the council's disability network to identify individuals with ergonomic issues and provide support.
Staff who report feeling happy at work increased from 65% to 70%. Over 94% agreed that the council takes positive action on health and wellbeing and 92% felt comfortable to take time off when unwell.  Eighty-seven per cent believe their manager cares about their wellbeing and 85% have regular and open conversations with their manager.
HR opportunities in the public sector on Personnel Today

Browse more HR opportunities in the public sector