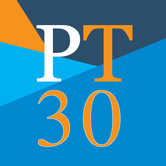 As part of our series celebrating 30 years since the first issue of Personnel Today, Roisin Woolnough considers the vast changes that have impacted the learning and development field in the past three decades.
To say that corporate learning has changed since Personnel Today was first published in 1988 would be an understatement.
"Everything has changed and virtually nothing that anyone would have done 30 years ago as state of the art or acceptable practice would be acceptable practice now," says international learning expert, Nigel Paine.
Thirty years ago, corporate learning (or training, as it was then called) pretty much always occurred face-to-face, in a classroom, with a trainer at the front of the room delivering content.
Now, there is any number of ways that learning can happen and chances are, it won't be in a classroom – unless it's virtual – and it won't be one trainer delivering a set piece of content while everyone else listens.
It will most likely be tech-enabled. It could be simulated learning or peer-to-peer learning. It could be a podcast, a TED talk, a YouTube video – the options are endless in today's world.
Tech revolution
"People want to consume learning in a different way now," says David Willett, corporate director at the Open University.
"So it is now designed in smaller, bite-sized chunks. It is much more interactive and we have virtual learning experiences – online classrooms, chat rooms and so on."
Technology is of course a driving force behind a lot of the change – it has revolutionised workplaces and learning. It has itself has undergone a constant revolution these past 30 years.
Technology was very basic in 1988 compared to what we have now. Consider these figures a moment:
Google didn't arrive on the scene until 1998, Wikipedia until 2001, LinkedIn 2002, YouTube 2005, MOOCs 2008 and Slack 2009. In 1995, mobile penetration in the UK stood at just 7%. Now, mobile is ubiquitous and it's all about smartphones.
Design and delivery
All of these technologies, plus a whole host of other tech innovations, have transformed the learning landscape. And it's not just the delivery of learning that has been transformed – it's also learning design, L&D departments, perceptions and expectations of learning.
"It has shifted from self-contained L&D departments that were inward looking and doing the job that they wanted to do, making entire decisions themselves and doing it with a very conventional catalogue of offerings," says Paine. "It was all mostly internally done, using an enormous base of trainers."
How has the role of L&D changed?
Andy Lancaster, head of L&D at the CIPD:
"Corporate learning must now support the performance and productivity of organisations. Learning is now focused on delivering organisational goals and KPIs.
"This has created a new learning paradigm for L&D practitioners and a move away from occasional face-to-face learning sessions to learning which is embedded in the organisation. L&D teams must now focus on specific business needs, which requires a performance consultancy approach with involvement with leaders to translate goals into development actions.
"This has resulted in a move away from courses to resources with the need to deliver learning in the flow of work.
"If we look back several decades, qualifications were the primary means to underpin and demonstrate competence. However, in our content-rich digital world there are now many ways to develop knowledge and capability and gain accreditation.
"Whilst formal qualifications still have a key part to play, a 'qualified' professional will now have a range of items in their 'certification basket' that employers must consider – for example, digital badge endorsements and online course completions.
"In content, there has been a move to integrate important business knowledge and behaviours – for example applying ethical practice, critical thinking and digital enablement.
Broader business thinking, not just role-specific knowledge and skills is now the norm. In design, insights from behavioural science are shaping qualification development methods, providing a new evidence-base to underpin learning approaches.
"In delivery, innovations in technology mean that remote accessibility and assessment are now commonplace."
Thirty years ago we had training departments and trainers. Training was something that was done to you and the training department held all the keys to learning.
That's no longer the case. Over the past 10 years, even the language around training has changed – now we have learning departments and facilitators. Yes, there are still trainers in operation, but they don't dominate learning the way they did a few decades ago.
"We moved from doing stuff to people to facilitating the learning experience," says Paine. "Now we focus on the quality of the experience." That is a seismic shift – a fundamental change in the concept and nature of learning.
Learners become consumers
Learners are often called customers or consumers now. This terminology signifies a move towards having learner needs at the heart of learning.
They have also become very competent and practical learners, partly because they have access to the content they need – it's all out there, online, readily available.
It is also because skills and knowledge regeneration is critical in today's fast moving world. This has engendered the concept of continuous, lifelong learning, something that wasn't talked about 30 years ago.
Learning is no longer something that happens on two-three day courses a couple of times a year at the beginning of a person's career and that's it. It is something that happens throughout a person's career and it often happens during the workflow, rather than on a course.
Paine says that although the old model of training worked largely, it was a very complacent one. "Overhead projectors and courses would remain untouched year after year if they were popular. If a programme was well attended and liked by the participants that was enough. No one really asked why and what for."
Training was reactive, rather than proactive. It was essentially a numbers game – the more people that attended a course, the more it was deemed successful. And if they filled out a happy sheet and said they liked the training, better still.
Delving into data
What was learnt or how that learning was then applied in the workplace was not measured. Now, of course, much is made of how learning is applied in the workplace.
Technology enables us to monitor the learning process and its application. Data and analytics are two words that you didn't hear in learning departments but are part of the conversation around return on learning investment today.
And it's not just learning professionals who are interested in learning data either. "There has been a drive towards looking at ROI the past ten years," explains Willett.
"Employers want to make sure their investment is having an impact on the learner and on the business. They are looking to tie it into hard metrics –increased productivity, increased profitability, workplace performance…"
Nowadays, the business is much more involved in learning than it ever has been and L&D is much more involved in the business than it ever has been.
The concept of L&D as a business partner or business consultant was not even thought of 30 years ago and now it's commonplace.
Collaboration and sharing
There is also a much greater emphasis on collaboration in workplaces and in learning, whether it's individuals collaborating, teams or departments.
This has been a gradual shift, but it has really accelerated the past five years, assisted by the proliferation of collaborative, peer to peer sharing platforms, such as Slack and Yammer.
And advancements in tech mean that virtual classrooms can very closely replicate the face-to-face experience.
"With the Adobe platform, we can deliver learning to people that almost looks and feels like you are in the same classroom," says Willett. "You can go and work in a virtual group. You can chat to people and can see them using video."
Not only do learners not need to be tied to a physical, shared location, they are also not tied to desktops any more. Mobile has given people the ability to work wherever they are and to connect with other people wherever they are. This has had a huge impact on corporate learning.
People can catch up on learning at home, watch a YouTube video out in the field at the point of need, share learning insights on the commute home. Learning can be consumed as and when people need it, through their device of choice.
Less than successful
Not that all these new technologies have been overnight success stories. Some were launched with much fanfare, with everyone jumping on the bandwagon, but fell well short of expectations.
There have been significant teething problems and it has taken a while for learning professionals and businesses to get to grips with the new digital learning landscape. E-learning is a case in point.
When it came on the scene 20 years ago, many people and companies committed a fundamental error: they carried on with the traditional face-to-face model, but online. "In the early days e-learning was nothing more than a digital version of what was on the page," says Willett.
After all the initial hype about it, e-learning quickly gained a bad reputation that it has struggled to shake off. That bad reputation also clung to training departments.
"In many ways, they took pretty competent face-to-face programmes and turned them into very tedious online training," says Paine.
"This meant that the status of training went down, not up 20 years ago. "It made training much more efficient and allowed massification, but it also led to very poor learning experiences and possibly very poor learning as a result."
In the early days e-learning was nothing more than a digital version of what was on the page" David Willett, Open University
Ana Karakusevic, senior consultant at the education and research institution, Roffey Park, says L&D hasn't always chosen the right intervention for learning.
"Just as workshops were once the solution to everything, tech-enabled learning is now seen as the solution to everything. I see it being used for performance management for example," she says.
Karakusevic adds that L&D needs to keep in mind one of the biggest conceptual changes in corporate learning of recent years – that not one size fits all.
Just because face to face is no longer the dominant learning intervention, doesn't mean that technology is always this answer. "Whether it's tech-enabled learning or face to face, it needs careful consideration and design."
Nothing is set in stone, but there is a lot more choice and scope in learning than ever before. And that's a very good development, for L&D, for learners and for businesses.
Learning concepts consigned to history
One size fits all: "I meet very few people now who think one size fits all," says Karakusevic. "It needs to be much more bespoke learning. Learning has become much more personalised and much more targeted.
 Overhead projectors
 Catalogues of learning courses
Fixed point multi-day courses. Learning is much more flexible now, broken down into smaller, more manageable bite sized chunks that can be composed in different ways
Crude assessments based on instant recall
The assumption that the programme is everything and once you've gone on the standard, company-wide training events, that's it, you've done your learning for your career
Very strict, formally imposed instructional design model
The old, restrictive training packages. "There used to be hundreds of them and you did it their way," says Paine. "One or two have remained, but they are much more flexible now."
Learning styles, according to Paine: "They have come and gone in the last 30 years. The entire thing is discredited. If you need to know something and want to learn it, you will learn it. Massive amounts of money was wasted on re-engineering learning to suit different learning styles."
On the way out
happy sheets and the Kirkpatrick approach to training evaluation– "Not dead, but staggering," says Paine.
Learning concepts that have endured the test of time
The concept that learning is important. "It has endured and morphed from you like it and it's a benefit to it's important because people have to keep learning in order to have agility," says Paine.
The concept of self development. It is increasingly recognised that people need to take charge of their own destiny, including their learning.
That employers who invest in employees' learning and development are good places to work. That learning improves skills development, performance, productivity, engagement and retention.
The importance of management and leadership training, although Karakusevic thinks it needs rethinking. "Many people now talk about distributed leadership, the idea that leaders can come from anywhere. Junior people in organisations have ideas that are worth exploring. It's about developing all leaders, not just the top 5% or those who have manager or director in their title," she says.