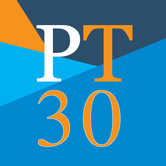 Movers and shakers behind the first editions of Personnel Today in the late 1980s helped the profession to find its voice, as Stephanie Sparrow discovers.
The black and white photographs and quaint recruitment advertising that populated the first edition of Personnel Today in 1988 belie the turbulent times in which the magazine was launched.
Thirty years ago unemployment stood at 9%, and the Government was searching for ways to reskill the national workforce. The industrial North was losing its mining and manufacturing sectors, and London's financial markets were recovering from meltdown. Personnel Today appeared in the calm that follows a storm – literally. "We were a few months past the 1987 October storm that wiped out the UK for 24 hours," remembers Helena Sturridge, the first editor of the then-fortnightly news magazine, "and which preceded Black Monday".
Beneficial working practices that are taken for granted in 2018 were in their infancy. "Women at work, equal pay and working parents [policies] were a lot less developed then," says Sturridge, conceding that "it is hard to recapture the assumptions that went with the times".
In 2018 we are accustomed to national media reporting on workplace health, diversity and the gender pay gap – stories that project the work of HR departments to a vast audience. Women are slowly gaining seats in the boardroom and senior men are keen to be seen as casually dressed mavericks, Branson-style.
In the 1980s, tabloid and broadsheet readers were more accustomed to headlines about "union barons" and images of buttoned-up male bosses, while women were confined to filing duties. Personnel Today helped reset the agenda by highlighting trailblazers such as the former Midland Bank's equal opportunities director Anne Watts (now CBE) who established the first workplace nurseries for use by male and female staff.
"At that time the nationals thought HR news was strikes – industrial relations," says Sturridge. The industrial relations department was often a different department from personnel, and more likely to be represented at board level, she says, adding that with the exception of Brenda Dean, president of printers' union Sogat, few high-profile women worked in the field.
In early 1988, Personnel Today, a magazine distributed to people working in personnel, training and recruitment – not the sole preserve of Institute members – plunged bravely into this divided world. Its nearest rival was Personnel Management, the well-respected but somewhat theoretical and academic monthly membership magazine from the IPM (now CIPD).
"People said that there was no news to write and so no need for [our] newspaper format," says Sturridge, who set out to prove the naysayers wrong. "I think we demonstrated there was news worth reporting. By definition news is about events, things done, things said that make a difference, and once reported and discussed have the power to influence the rest of the community," she says.
Women at work, equal pay and working parents [policies] were a lot less developed then – it is hard to recapture the assumptions that went with the times" – Helena Sturridge
Those who subscribed to or purchased the new publication were quick to agree. Independent research showed that by August 1988, 75% of readers referred their colleagues to items published in Personnel Today. And in the same month a JW Tindell wrote to the letters page (30 August, page 14) to praise how "Personnel Today talks about the real world and reports on the future," as opposed to the "Delphic statements" of its rival.
Join Personnel Today and a panel of accomplished HR leaders as we discuss the changing face of HR careers since the 1980s, and how the changing world of work will affect the profession.
Alongside the serious coverage of the profession there were tongue-in-cheek moments too. The magazine celebrated Christmas 1989 with a comic strip depicting a super heroine using "Personnel Power" to organise the festive party, while in November 1994 it famously appeared in the slightly mocking magazine section of TV quiz Have I Got News For You. And for two decades Guru resided on the back page to offer his droll opinions of workplace trends.
Sturridge guided Personnel Today readers to take a broad overview of the profession and its potential. "I think we spoke to all levels of the HR department, and demonstrated the impact they could have on creating a successful organisation," she says.
Progressive wave
Bruce Warman was one of a progressive wave of personnel directors whose experiences and attitude chimed with the approach of Personnel Today. Now chairman of economic consultancy CEBR, he was director of personnel at Vauxhall Motors when Personnel Today was launched in 1988, and was interviewed in an early edition of the magazine.
Warman was keen to take a holistic overview of HR as a contributor to business strategy, which was literate in finance and data, and which spoke to line managers. "When I was at Vauxhall I didn't have an IR manager – I had a finance director as part of the team", he says.
He feels that the profession, like Personnel Today, now reflects the needs of business, and understands why it is important to "get your people right because success depends on it".
For another long-time reader, Binna Kandola, senior partner of business psychology consultancy Pearn Kandola (founded in 1984), the past 30 years have seen the profession pursue and achieve legitimacy.
"The biggest change [since 1988] has been in the way HR has sought to become recognised as a legitimate profession. It has succeeded in some ways – there are more qualifications that can be obtained, and more HR directors sit on executive committees for example. In other key respects though I don't think it has changed that much."
Simon Barrow was CEO of Barkers Human Resources in 1988, and defined the concept of employer brand. He regularly featured in the magazine's recruitment news column. He praises the profession for being "better organised and more data rational" but, like Kandola, has some reservations.
"HR has always had a quasi-legal role given the risks in hiring, appraising and transitioning employees," he says. "This aspect has been amplified by HR becoming critical to the vast compliance area too. That is a difficult hat to wear and it has weakened the caring aspects of the old role."
Barrow says that HR remains "understandably highly risk averse" with "few rewards for innovation, bravery and standing out", and would like to see HR becoming more of a "springboard for the top" pointing out that CEOs come from "finance, operations, law and sales but not yet from HR".
Kandola adds he would like to see HR paying even greater attention to diversity and equality. "In Pearn Kandola's recent survey of over 1,400 people, those who experienced racism revealed that contacting HR was one of the least effective actions they could take," he says.
Coaching in its infancy
Another early reader was Professor David Clutterbuck. The co-founder of the European Mentoring and Coaching Council was an adviser to Personnel Today in its first year. He points out the differences with today's development landscape. "There were very few internal coaching or mentoring managers then," he says. "Team coaching in the workplace was not well understood or practiced, and the idea that coaching quality could be measured was still emerging."
The 1988 Personnel Today urged its readers to pay attention to training, and to offset a skills crisis worsened by the imminent "demographic time bomb" (an emerging concern about falling birth rates that readers seized upon once Sturridge had publicised it). The publication featured news of employment secretary Norman Fowler allocating £12m to Compacts (schools and employers liaising on jobs guarantees), and computer giant IBM liaising with Strathclyde University to offer an on-site degree.
Training was seen as the preserve of the training department, not the line manager, and was conducted away from the office – or at least the desk. The forerunner of online learning was computer-based training (which Personnel Today explained with a conference in 1991). Peer coaching and mentoring initiatives were scarce and weren't to gain traction until the turn of the century.
Flexible firms
As contemporary readers look back on the early days of Personnel Today, they feel that many issues still resonate. For example, the magazine had regular contact with The Industrial Society (now the Work Foundation) and explored how its concept of "good work" could be compatible with the mid-80s ideals of a "flexible firm" comprised of permanent employees supported by self-employed or temporary workers.
Thirty years later, as we debate the gig economy, this sounds familiar, says Lesley Giles, director of the Work Foundation.
"Modern businesses are still wrestling with how they can deploy working practices that enable greater agility and responsiveness of businesses to market opportunities, and to drive productivity, as well as enhancing individuals' ability and freedom to flex their working patterns and workloads around their personal lives", says Giles.
And, ironically, as we countdown to Brexit, it becomes apparent that relationships with Europe were a concern 30 years ago; both employers and the TUC were anticipating the effects of the free European market, due in 1992, and "Britain in Europe" became a regular section of the magazine.
HR in the 1980s
If you would like to share your experiences of HR in the 80s, please email [email protected]
Just as 30 years ago Helena Sturridge and her team aimed to guide professionals, the current editor, Rob Moss, sees Personnel Today as helping readers to navigate change.
"Whether it's upcoming legislation, big employment tribunal cases, new technologies or best practice, what we'll continue to do is to filter out the HR fads to give our readers what's fundamental," says Moss.
What lies ahead in the next 30 years? "The much discussed rise of the robots will mean that workers and workplaces need to adapt and HR is in a prime position to manage that," he says. "Developments in people analytics mean that business has to sit up and take notice, as it becomes increasingly straightforward for HR to develop evidence-based people strategies that make a difference to the bottom line".