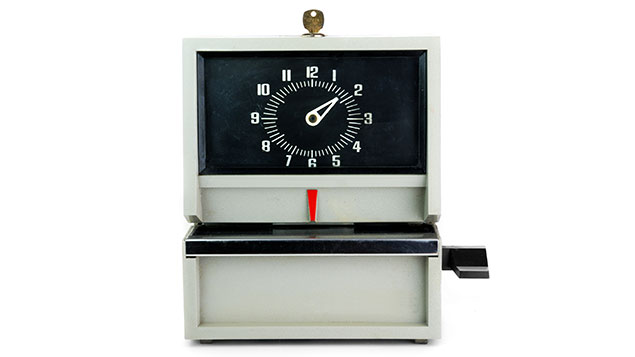 Is an employer breaking the law if a worker's attendance at a trade union meeting means that the worker does not get the required 11-hour daily rest period under the Working Time Regulations 1998? Stephen Simpson rounds up the past week's tribunal claims.

Employment tribunal decides attendance at union meetings is not "working time" In Edwards v Encirc Ltd, two trade union representatives working night shifts claimed that the time they spent attending union meetings during the day was "working time" and so they were entitled to an 11-hour rest period from the end of the meetings until the start of their next night shift.
Other tribunal decisions in the headlines
Father wins sex discrimination case after request to work part-time rejected A man who asked to work part time so he could look after his daughter has won a sex discrimination case after his request was rejected, according to the Daily Telegraph.
Experienced black teacher overlooked for head of maths job wins race discrimination claim An experienced maths teacher has won her claim for race discrimination after the job she wanted went to a newly-qualified candidate, reports the Daily Mail.
Chef's discrimination claim dismissed by employment tribunal A claim by a chef that he had been sacked because of the colour of his skin has been dismissed by an employment tribunal, highlights Wales Online.
Haulage worker at Blackburn firm wins scrap metal sacking fight A haulage worker has won his fight against a Blackburn firm after being sacked for selling off scrap metal and splitting the proceeds with colleagues, reports the Blackburn Citizen.
Staff of former Shropshire security firm may get payments Twenty Shropshire workers who complained that their Telford security firm went into liquidation without paying them thousands of pounds in unpaid wages, redundancy and notice and holiday pay may soon receive some of the money from a "take over" firm, says the Shropshire Star.
Vice principal who claimed sacked for opposing rules that all girls wear veils during lessons loses claim for race discrimination The vice principal of a Muslim girls' college who claimed she was sacked for opposing rules telling all pupils to wear veils during lessons has lost her claim for race discrimination, according to the Daily Mail.