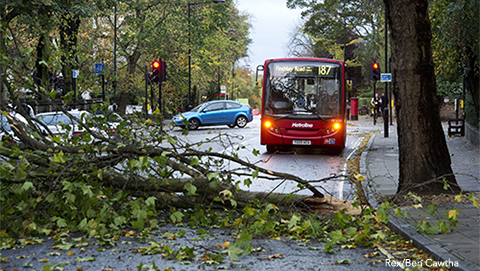 When severe weather hits it can bring up a number of issues for employers around areas such as: pay, leave, safety and employee rights.
During floods or snow many employees may not be able to make it into work due to disruption to public transport and some businesses may be forced to close.
This can raise issues for employers around paying employees who are unable to make it into work.
Here employers can keep up-to-date with the latest news and guidance on severe weather and check their local weather forecast for the coming days.
Useful links