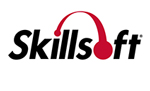 Learning and development professionals find themselves in the midst of what is arguably the most significant period of change in how people learn.
At work and at home, individuals now have unprecedented access to an ever-growing selection of
Empowering employees: the role of L&D in modern workplaces (webinar)
learning resources.
This Personnel Today webinar, in association with Skillsoft, looks at how L&D professionals can transform workplace learning, adapting their role to maintain their influence in the organisation as learning habits change.
Watch this webinar now to find out more about:
how workplaces and learning habits are changing;
modern professional learning and the calls for change;
what it means to transform workplace learning;
doing things differently and doing different things; and
new technologies for organisational learning.
Personnel Today editor Rob Moss is joined by guest speaker Jane Hart, founder of the Centre for Learning & Performance Technologies, who help you get started with modern workplace learning. She will also look at the learning and development roles emerging as a consequence of this shift in the way people develop their skills and experiences.
If you would like to submit questions to our speaker, you can do so as you register, or during the live webinar.
About our speaker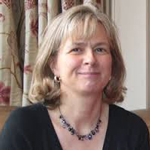 Jane Hart is a speaker and author on modern approaches to workplace learning and the founder of the Centre for Learning & Performance Technologies (C4LPT). She has been advising businesses for over 25 years, focusing on helping them modernise their approach to workplace learning to create more relevant initiatives.
By registering, you agree that Personnel Today and our affiliates and trading names within the Reed Business Information group can contact you in relation to the webinar and for marketing purposes. We may also pass your contact details on to the webinar sponsor/s so that they can contact you for marketing, promotion & sales purposes. Please note that your details may be stored and/or processed outside the EEA. You can withdraw your consent to such uses by emailing

[email protected]

to inform us of your preferences. Withdrawing consent will mean you are unable to watch the webinar.
This webinar was originally broadcast on Thursday 9 February 2017, 2:00pm GMT