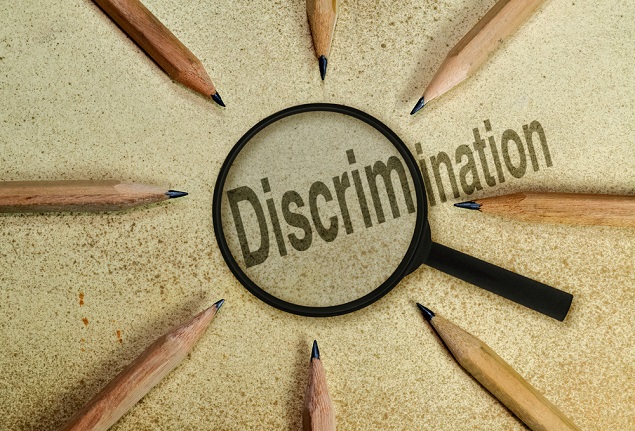 The Equality Act 2010 allows for the introduction of the concept of dual discrimination, where an individual who believes that he or she has been treated less favourably because of a combination of two protected characteristics can bring a combined claim. We present 10 examples from XpertHR of scenarios that might lead to claims of dual discrimination.
Scenario 1
Lena is a black woman who answers telephones in a call centre. She is passed over for promotion to work on reception because her manager thinks that black women do not perform well in direct-facing customer service roles.
What dual discrimination claim could Lena bring?
Scenario 2
Sidney is a black man who worked in an engineering firm where banter is common. When he bought a new car, two of his colleagues made repeated jokes saying that he must be a drug dealer to be able to afford such a nice car. Sidney made a complaint to his employer about his treatment, but was ignored. One of his colleagues found out about this and confronted Sidney. A scuffle broke out and Sidney was dismissed by his employer for fighting at work.
What dual discrimination claim could Sidney bring?
Scenario 3
Sarah, who is 28 and has one small child, applied for a post with a prospective employer. She was asked at the first interview stage if she intends to have any more children. Although she felt embarrassed by and uncomfortable with the question, she said that it was not her intention to have any more children. Sarah did not get the job and felt that the questions had been aimed at sifting out women of child-bearing age who might become pregnant. She later found out that two men in their 40s had been called back for second interviews.
What dual discrimination claim could Sarah bring?
Scenario 4
Joan is an older woman who applied for a job as a driving instructor. She was unsuccessful, and was told that the reason for this was that it was not considered a suitable job for an older woman. The driving school advised her that it did not think that she would have the strength and agility needed to grab the steering wheel or be able to brake quickly.
What dual discrimination claim could Joan bring?
Scenario 5
Olivia was a teacher at a school. She is a lesbian and began regularly experiencing homophobic taunts and abuse by pupils at the school. This mainly took the form of oral abuse, including the use of words such as "dyke". These incidents were reported to the headteacher, who told her that taunts from pupils were an accepted part of the job and she had to "grin and bear it" or she was in the wrong job. The abuse continued and Olivia took sick leave suffering from stress. She never returned to work and eventually had to take ill-health retirement.
What dual discrimination claim could Olivia bring?
Scenario 6
Simon, who is gay, works in childcare and got a job in a nursery. Shortly after starting, his manager told him that she had received a complaint from a boy's mother who objected to her child being taken to the toilet by a gay man. The nursery manager had told the mother that Simon was a highly qualified employee with an impeccable record. After consulting head office, the manager told Simon that he could not take children to the toilet in future. Simon resigned in protest.
What dual discrimination claim could Simon bring?
Scenario 7
Assif was the only Muslim in a team of police officers. After a terrorist attack in the UK, his colleagues began to treat him differently. They stopped talking to him and inviting him to workplace social events. One of his colleagues reported him on suspicion that he was a terrorist and he was suspended. Although Assif was later reinstated, he felt that he had become a "pariah" and resigned.
What dual discrimination claim could Assif bring?
Scenario 8
Aisha is a Pakistani Muslim who was employed in a factory. She wears a headscarf covering her head and neck in accordance with her religious beliefs. The employer introduced a new dress code policy, which prompted her manager to tell her that she could not wear her headscarf at work because of health and safety concerns. Aisha refused to do so and was suspended. She was later dismissed.
What dual discrimination claim could Aisha bring?
Scenario 9
Henry is a 62-year-old factory worker and has developed arthritis from repetitive work in a factory, which meant that he had a higher-than-average level of absence. His company had to cut costs and announced that it would have to make redundancies. His manager made an off-the-cuff remark to him immediately after the announcement that it would make sense for him to be made redundant as he was due to retire in three years and he received a higher salary than most of his colleagues. Henry was placed in a redundancy pool with two other workers aged 55 and 58. Henry received the lowest score in the redundancy selection procedure and was made redundant.
What dual discrimination claim could Henry bring?
Scenario 10
James is a heterosexual man who is HIV positive. He told his employer when he joined the company of his HIV-positive status, but did not want his colleagues to know. The employer treated this information in confidence, but a colleague found out and told other employees. James overheard one colleague saying that his illness was a punishment from God for being gay (although he is, in fact, heterosexual). Several colleagues went on to express their fear of being infected and the employer was eventually persuaded to dismiss him.