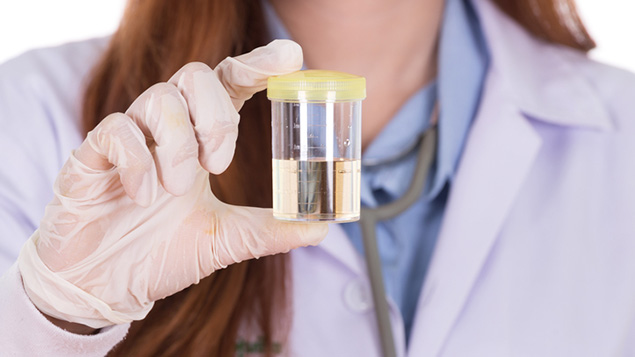 An employment tribunal rejected an unfair dismissal claim by a line manager who was sacked when he refused to take a workplace drug test. His responsibility for enforcing the employer's drug and alcohol testing policy meant that he should have set an example.
Unfair dismissal: manager who refused drug test should have set example
In Dyson v Asda Stores Ltd, the employment tribunal held that a manager who refused to take a "for cause" drug test was fairly dismissed.
Managers setting an example: tribunal's view in this case
"The respondent knew very well the claimant's exemplary record…and the unusual circumstances… Those factors did not outweigh the safety concerns and added responsibility of senior management to observe policies and to be seen to do so… A senior manager had refused, when asked, to take a drugs test. The dismissal is not one I can say is outside the band of reasonable responses. Many large employers would have done the same."
The claimant Andrew Dyson, a warehouse operations manager with an "exemplary record", had in the past enforced his employer's drug and alcohol testing policy.
On one occasion he had even used the policy to dismiss an employee.
The employer received anonymous allegations about an "Andrew Dyson", with reference to an old newspaper article that said that he had been caught taking drugs in the past.
On looking up the article, it became clear that it related to another Andrew Dyson who was also working for the company.
It was explained to the claimant that he was not believed to be the person referred to in the allegations. However, he was asked to take a test anyway to demonstrate that the matter had been fully investigated.
The claimant was initially asked to take the test voluntarily, but the employer's attitude changed when he refused. The test was then made compulsory and the claimant was dismissed after he continued to refuse.
A key reason for the employer's decision to dismiss was that he was a manager who was expected to implement the policy and had done so in the past.
The employer concluded that there is an onus on managers to lead by example and set high standards for others to follow.
In Mr Dyson's unfair dismissal claim, the tribunal accepted that there were flaws in the employer's procedure. In particular, the employer had initially made the test voluntary first, when the concept of "voluntary" testing was not in its drug and alcohol testing policy.
However, the employment tribunal held that the employer's decision to dismiss fell within the band of reasonable responses.
In a potentially dangerous workplace where there are forklift trucks in operation, the employer could not run the risk of failing to take a test once it had been tipped off.
The tribunal also took account of the added responsibility on senior management to observe the employer's policies.
Read more details of the case and practical tips in the light of the judgment…
Other tribunal decisions in the headlines
IT executive "was forced into sleeping with her boss"
A £140,000-a-year female executive at an IT firm has won a discrimination case after claiming she was pressured into sleeping with her boss, according to the Daily Mail.
Blacklisted construction workers to receive millions in compensation
Construction workers whose names appeared on a secret industry blacklist have won millions in compensation, reports Personnel Today.
Jailed worker wins tribunal payout despite missing work for months
A bakery firm has been ordered to hand over £650 to an employee who failed to turn up for work for months because he was in prison, according to the Scottish Herald.
Teacher not unfairly dismissed, employment tribunal rules
A former teacher has lost her case after claiming she was a victim of disability discrimination and that she was unfairly dismissed, says Get Surrey.