Eighty per cent of employees do not have the skills needed for their current and future roles according to research published today by Gartner.
Most organisations are undergoing a digital transformation that directly impacts how they do business, yet 70%of employees have not mastered the skills they need for their jobs today.
Digital learning transformation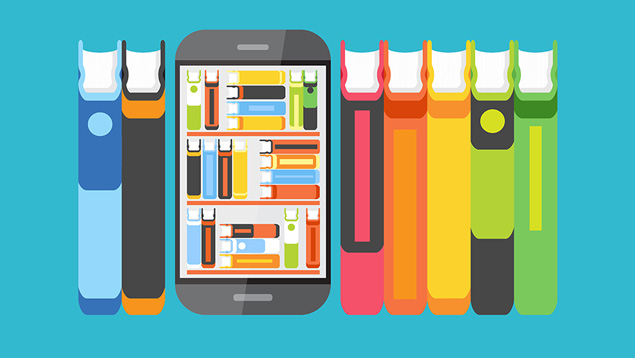 Register now for our free webinar
Analysts are discussing how HR leaders can drive innovation and transformation across their organisation at the Gartner ReimagineHR conference in London this week.
"More than two-thirds of business leaders believe that if their company does not become significantly digitalised by 2020, it will no longer be competitive," said Brian Kropp, group vice president of Gartner's HR practice.
As companies look at what it will take to digitise their operations, many HR leaders see there is a significant skills gap. In fact, 64% of managers don't think their employees are able to keep pace with future skill needs. The most effective way for HR leaders to help employees keep pace with shifting skill needs is by building connected learners, according to the technology analyst company which acquired CEB last year.
Gartner recommends organisations should adapt their approach to employee development across several key fronts:
Skills Identification: Instead of trying to keep up with leader requests, leading companies are capturing the skills shifts in the market and determining the most pressing skill needs for employees across the organisation
Employee Motivation: Rather than just communicating skills requirements, employees need to understand how they can personally grow by developing the skills the organisation needs
Learning Solutions: Providing self-service development options can overwhelm employees; leading organisations are brokering quality development experiences to accelerate new skill development.
According to Gartner's research, building connected learners increases employees' skills preparedness by 28% to 39% across three main areas of employee development. Additionally, employees who are connected learners are eight times more likely to be high performers.
Sari Wilde, vice president of Gartner's HR practice, said: "In order to remain competitive in an increasingly digital world, companies must transform the skills of their workforce, both on a macro level by determining the skills their market and clients are calling for, and on a micro level, by showing employees the personal benefit to upskilling and offering experiences for them to do so."
Senthil Ravindran, global head of IT services company Virtusa xLabs said: "This prediction should deeply worry all major organisations. For all the money being ploughed into digital transformation projects, these investments will stand or fall on the skills and abilities of the staff. If nearly two-thirds of a company's staff aren't able to keep pace with new technologies, we're going to see a huge amount of investment being wasted."