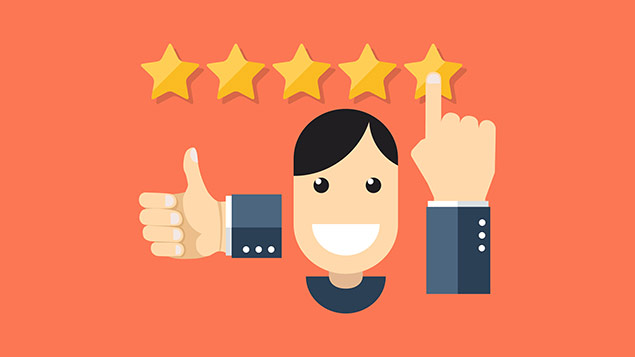 Is it time for organisations to face up to the difficult question of who owns customer experience? Where should HR fit into this, asks Gary Martin Cook?
Customer experience is a hot topic of conversation in so many businesses and organisations.
Some 15 years after customer experience, or CX, first began to make a real appearance in mainstream business, it seems to now be taking on a more strategic role.
It was arguably led by John Lewis in late 2015, when marketing boss Craig Inglis' job was expanded to cover end-to-end customer experience, as well as marketing and insight, and he saw his title changed to customer director.
Marks & Spencer, Tesco, Asda, EasyJet, Dixons Carphone and BA have all recently embraced the changed emphasis of customer experience with customer directors, customer experience directors and chief customer officers.
Linking customer and employee experience
Yet organisations do not seem to be making the most of the link between how happy employees are at work and their ability to offer great customer service.
In 2014, a survey by employee feedback company Questback found that 64% of organisations felt they had failed to integrate feedback between customer feedback and employee engagement.
Meanwhile in May 2016, Adam Hale, now CEO of Sage People, stated that "organisations invest millions in building the customer engagement strategies, but rarely know much about their employees".
More than this
But it is not just about CX and employee engagement. The case for the relationship between employee experience and customer experience also paves the way for a closer relationship between HR and marketing.
For example, Catherine Austin, HR and marketing director at Pizza Hut, has recently said that "there are many transferable skills across the two roles, which when combined help create a strong brand that is firmly reflective of internal culture".
I would argue that silos and bureaucracy are holding back customer experience in other ways, with departments such as IT and HR regularly being excluded from customer experience strategy planning.
Recent research by Brand Learning consultancy revealed 48% of respondents felt that siloed behaviour and ways of working represented the greatest barrier to delivering CX.
Jakki Geiger, a senior director with California-based software company Informatica, takes the point further – and looks from the perspective of the customer.
She says: "Customers don't think in terms of channels and touch points, they just expect a seamless, integrated and consistent customer experience. It's one brand to the customer."
Geiger also suggests the issue is to do with silos and multiple channel businesses being channel-centric, rather than customer-centric.
The challenge
So who should take it all forward? While a 2016 McKinsey article talks about marketing becoming "the giving tree for the C-suite"; the marketing director at Thomas Cook, Mike Hoban, talks of "marketers being overtaken by IT departments if they don't step up to the mark, customer experience wise".
In May 2016, the luxury hotel chain Dorchester Collection, on receiving the Personnel Today award for employee engagement, was singled out for its "powerful brand" and "for driving excellent customer experience through a holistic strategy".
A recent report in Marketing Week raised the point that businesses are increasingly using customer experience to differentiate their brand – yet 30% of senior leaders are confused about who should take ownership of it.
Furthermore, research by Calabrio found that less than 30% of companies believe that customer experience across all their channels is anything more than satisfactory. This is despite the fact that 50% of senior leaders say customer experience is the most important way to differentiate their brand.
The way forward
The consensus is that the C-suite must drive the CX strategy.
I believe that collaboration is key. It is evident that rigid strategies that do not focus on the future and restructures failing to eradicate silos and staff who are not empowered, are both serving to hinder businesses in their quest to deliver differentiated customer experiences.
The Brand Learning research also highlights the fact that current CX strategies are generally focused on "today's pain points versus future opportunities", and that there is a need for customer experience evaluation to be based on data-driven insights in order to sustain performance.
The UK-based consultancy Beyond Now has created a model to link CX strategy to experience insights. This focuses on moving along a CX continuum from strategic positioning, through internal and external measurement and on to focused training and development according to the particular insights drawn.
There is perhaps some way to go before C Suite responsibility for creating the CX vision, off the back of the overall corporate strategy, becomes the norm.
Whilst a 2017 report from KPMG's Nunwood analytics division states that 52% of senior leaders confer "customer experience is the most important way they look to differentiate their brand", responsibility for CX is not in line with the consensus above. Just 35% of chief marketing officers believe it is their responsibility to use customer data insights to improve the customer experience and only 37% of CEOs feel it is down to them.
The Beyond Now consultancy feel there is a need for the C-suite to take the leadership role in customer experience and to highlight the interconnections between different business functions.
The C-suite strategy and CX vision need to be at the centre, and HR and marketing should assume joint driving and enabling roles in the CX responsibility model. Of course, a CX Vision could be to have HR and marketing as one department, with this becoming the norm rather than the exception. That could be food for thought in the future.