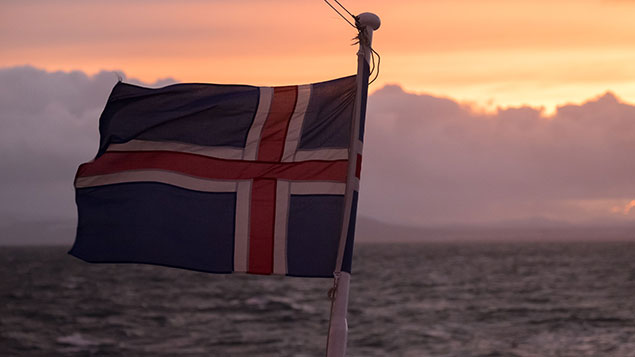 Iceland has introduced new legislation to make employers show they are not paying women less than men for the same work.
Under the new rules, any company or government agency with more than 25 people will be required to obtain government certification to prove pay parity, and those who fail to demonstrate pay equality will face fines.
Gender pay gap reporting
The legislation was announced on International Women's Day (8 March) last year, and was overwhelmingly supported by Iceland's parliament.
Companies could face fines of up to 50,000 Icelandic krona (€400) for each day they are not in compliance. Employers must undergo the certification process every three years.
Iceland was recently ranked the best country in the world for gender equality by the World Economic Forum, for the ninth year in a row.
Since the launch of the WEF's Gender Pay Gap Report in 2006, Iceland has closed its total average gender pay gap by around 10%, but according to government statistics, in 2016 there was around a 20% mean gender pay gap based on total earnings, or 14% when based on regular earnings without overtime pay.
"It's a mechanism to ensure women and men are being paid equally," Dagny Osk Aradottir Pind, a board member of the Icelandic Women's Rights Association, told Al Jazeera.
"We have had legislation saying that pay should be equal for men and women for decades now but we still have a pay gap."
UK companies with more than 250 staff have until 4 April to publish their own gender pay gap reports, but according to analysis from consulting and legal advisory company RSM, more than 90% of companies are still to comply with the legislation.
Its survey of middle market businesses, meanwhile, found that 77% of businesses had already published or were on track to publish, but one in 10 felt they would not meet the deadline. Similarly, public sector organisations have until 30 March.
Commenting on whether the type of legislation Iceland has introduced would work in the UK, Beverley Sunderland, managing director of Crossland Employment Solicitors said the Icelandic changes put the onus on the employer to show compliance, but "whether it will stop employers from failing to follow their own policies remains to be seen".
She added: "Although there is now gender pay gap reporting in the UK, which is compulsory for employers of 250 or more, this is different to equal pay because it only reports the difference in average pay, rather than individual pay of men and women.
"While this is a start because it will expose those companies with large gender pay gaps, there may be underlying disparity in individual circumstances.
"Tighter legislation in the UK, requiring employers to have an actual equal pay policy and requiring them to provide this to a regulator, has to be a positive step for the UK and to focus the mind of businesses on the requirements to pay men and women equally for the same or like work.
"Better still will be some form of 'kite mark' awarded by a regulator where companies have provided actual data to the regulatory to show that they do indeed pay men and women equally."