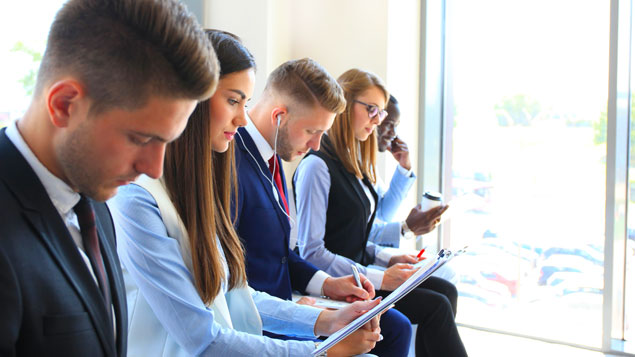 The majority of employers would prefer some form of immigration system based on national or regional skills shortages, in the event that migration restrictions are put in place post-Brexit.
A survey of more than 2,000 employers by the CIPD and The Adecco Group found that 41% favoured a UK-wide immigration system that would help fill vacancies in sectors where there is a shortage of skills or labour.
One in 10 (13%) said they would support a sector-based immigration policy, while 5% preferred a system based on regional requirements.
Brexit
According to the bodies' latest Labour Market Outlook, 18% of employers had difficulty finding local applicants to fill lower-skilled roles, which meant they turned to employing EU nationals instead.
Gerwyn Davies, senior labour market adviser at the CIPD, said the Government's preference for an immigration system that would only attract "the brightest and the best" does not meet the needs of employers or the economy as a whole.
"Employers have expressed concern over preferential arrangements being made for certain sectors and regions as well as the additional cost and complexity such a system would cause.
"A post-Brexit immigration system based on a national skills or labour shortage occupation list is the most straightforward scheme to implement and would avoid penalising employers who have no alternative to recruiting EU nationals for what are thought of as low-skilled roles," said Davies.
More than a quarter (27%) of employers said they would continue to recruit EU nationals where possible if restrictions on migration from EU countries were imposed after Brexit.
Alex Fleming, president of general staffing at The Adecco Group UK & Ireland, suggested that employers needed to be on the front foot when it came to solving skills shortages and not wait for the Government to implement a skills-based immigration system.
He said: "Putting aside the uncertain political climate, it is always good practice for organisations to prioritise investment in talent development.
"Not only is talent development proven to aid retention, it also ensures that organisations have ready-made replacements of suitable cultural fit if it is unable or unwilling to match the market rate for a new candidate."
Organisations that employed EU nationals said they were more likely to have a training budget (84%) than those that don't (45%).
Almost two thirds (64%) of employers claimed they had some vacancies that were hard to fill, compared to 56% in spring 2017.
Half of employers surveyed by Totaljobs and Robert Walters recruitment consultancy said they expected the skills gap to worsen after the UK leaves the EU in March 2019, with the shortage likely to be felt the hardest at junior and mid-management levels.