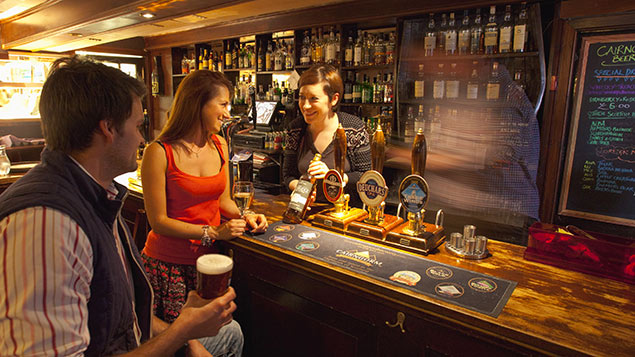 The number of people working without guaranteed hours or baseline employment rights has grown by 660,000 (27%) over the past five years, according to TUC research.
And while the gig economy is often associated with knowledge workers and the tech sector, the TUC says the growth in people forced into "insecure work" is being driven mainly by traditional industries.
Restaurant and pub waiters make up one-fifth of the increase. The number in insecure work – defined as seasonal, casual, temporary or agency work, those on zero-hours contracts and low-paid, self-employed workers – more than doubled, rising by 146,000 (+128%) since 2011. One in four waiting staff (259,000) are now in insecure work.
XpertHR resources
TUC general secretary Frances O'Grady said: "Insecurity at work is becoming the new normal for too many workers. It's happening across new and old industries, with workers forced onto shady contracts whether they're Uber drivers, bar staff or teaching assistants.
"People need jobs they can live on and build a life around. But if you don't how much work you will have from one day to the next, making ends meet is a nightmare."
Social care accounts for a tenth of the increase in precarious working. The number of care home workers in insecure roles has risen by 66,000 (+133%) since 2011.
Workers in education also account for one tenth of the increase; the number in insecure work has risen by 82,000 since 2011 (+42%). One in 10 working in education now face insecurity and all the problems that go alongside that.
"The rules that protect workers need to be dragged into the 21st Century. The Government's Taylor review is a prime opportunity to sort this," added O'Grady.
Yvonne Gallagher, employment lawyer at Harbottle & Lewis, said: "There is undoubtedly a place for very flexible working arrangements and many aspects of the so-called gig economy and other flexible structures can help people to find their way back into work on a basis that suits them and their own needs."
She added: "We have seen that the employment tribunals are prepared to be robust in their judgment on these issues and many employers would welcome greater certainty as to their obligations than is often possible at present."
The TUC estimates that more than three million people – or around 10% of workers – now work in insecure jobs, up from 2.4 million in 2011.
The research was commissioned by the TUC from the Learning and Work Institute, an independent policy and research organisation combining the former National Institute of Adult Continuing Education and the Centre for Economic and Social Inclusion.