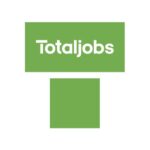 Later this month we celebrate the brightest and best in recruitment advertising at the RAD Awards 2023. Here's a rundown of those shortlisted for the Integrated Campaign award, sponsored by Totaljobs.
---
Cepheid Talent Acquisition Campaign – Prophet
Diagnostics giant Cepheid had aggressive monthly hiring goals for 2021 but low brand awareness, and fierce competition from companies in the San Francisco Bay Area such as Tesla, Roche and Abbott. It decided to use its unusual-sounding name to tease candidates with what it wasn't, before showing them what it was.
Its integrated campaign included billboards, digital outdoor adverts and transit ads to funnel people to its job site. It used Cameo to create pep talks from celebrities such as George Foreman or Cedric the Entertainer, as well as DCO platform A Million Ads, which creates highly contextual radio ads based on data. Slogans included: "Cepheid isn't a self-driving car. It's a place for self-driven people."
Furthermore, all of this was accompanied by an SEO campaign based on the misspelling of the Cepheid name. The campaign generated a 366% increase in candidate applications and a 1,285% increase in candidate engagement.
---
DHL Parcel UK Enjoy The Drive – CA3
In 2021 the UK suffered from an acute shortage of drivers, with some companies offering inflated salaries to attract truckers. Not as well-known as sister company DHL, DHL Parcel UK (DHLPUK) needed an innovative strategy to attract drivers without competing on salary. It needed to raise the profile of the organisation, attract drivers who cared about more than salary and have a positive effect on driver attrition.
Interviews with 16 DHLPUK drivers revealed that those who remained loyal valued a "great drive", with predictable shifts, routes and trucks that worked. They were also active on social media during truck stops. The media strategy followed a three-stage funnel: bespoke animated adverts that connect with drivers; a campaign landing page where candidates could get more information; and conversion through short video 'stings' into applications. DHLPUK used geotargeting as well as other data to reach the right drivers on Facebook and TikTok.
Winners will be announced on 26 January at the Grosvenor House Hotel in London.
The four-month campaign generated 2.25 million impressions, raising the profile of DHLPUK as a destination for career drivers across the entire country. A strong overall click-through rate (CTR) of 2.77% was achieved, reaching as high as 4.62% on Facebook. TikTok generated 174,474 views and 2,775 clicks. The retargeting adverts were the most successful, with a CTR of 7.8%.
---
Sainsbury's Tech Academy: Engineering Jumpstart – Entroxy
Not many people think of Sainsbury's as a tech company, so the retailer faced three key challenges: attracting graduates and young professionals to it as a tech brand; appealing to a diverse demographic in a sector dominated by white males; and competing against major players such as Amazon and Google.
The initial campaign was due to run for 30 days but was so effective it was turned off after seven. It used TikTok to engage with millennials and Gen Z candidates, ditching brand guidelines and going for native content using the popular 'eyes and mouth' filter. The ads showcased the vibrant and innovative team candidates would be joining while the humour shattered the perception of Sainsbury's as a corporate retailer. To complement the TikTok campaign, it also used Google Ads and LinkedIn ads to point candidates to a custom landing page.
The campaign quadrupled its target of 400 applications, with 25% of those identifying as female, and 2% non-binary. Around two-thirds of applications came from those who identify as having a non-white background, while 3.2% said they had a disability. Religious diversity was very mixed, with 24% identifying as Christian and 23% as Muslim (30% preferred not to say).
---
At Sky You Can – Symphony Talent
As a leading entertainment and media company, Sky takes on a huge number of early-careers applicants every year. These range from interns and apprentices to graduates and work experience placements. However, the pandemic threatened to stop this flow of talent, with open days, tours and events called off. Sky needed to develop a compelling integrated campaign to bring working at the company to life and encourage applications and sign-ups.
At Sky You Can made the most of user-generated content, promotions, teasers and much more via the medium of candidates' smartphone screens. Content had to appeal to disparate audiences, and the campaign hinged on the fact that Sky offers a unique combination of opportunities not available elsewhere.
The campaign included a bespoke 360 tour of Sky's campus, with panoramic images of key Sky locations, incorporating interactive elements such as videos from current graduates. Mini-videos featuring real graduates and apprentices from different backgrounds – shot at Sky and at home to reflect hybrid working – reinforced the culture. An interactive 'programme matcher' means candidates can choose the best programme for them.
The campaign saw almost 20,000 applications and a 64% increase in sign-ups. From this, Sky made 400 hires. It attracted more than 11,600 followers on social channels, 1039 applicants attended virtual events and the talent pool more than doubled in size despite the pandemic.
---
Skyscanner Tech in Scotland Attraction Campaign – Blackbridge Communications
The market for tech professionals in Scotland is competitive, with start-ups and big players vying for the same talent. Although the Skyscanner brand is well recognised and the company has a strong reputation as a local employer, few candidates were aware of the ground-breaking tech behind the organisation or the outstanding opportunities for tech professionals. A campaign needed to boost awareness of these opportunities, drive traffic to Skyscanner's careers website, and increase the quantity and quality of applicants.
It began by conducting two focus groups: one with the recruitment team to identify the people they were looking to attract; the other with tech professionals to pin down the messaging. It was clear the campaign needed to emphasise the technology and innovation.
A bespoke landing page was created with original video content developed for this audience. A three-phase social media strategy aimed to drive traffic to this site, converting interest into applications. As well as longer form website videos, there were a series of shorter edits created for social channels including LinkedIn and Reddit.
The campaign achieved 913,627 LinkedIn impressions, 308,928 Google display impressions and 288,082 Reddit impressions. Site visits totalled 4,147 and candidate applications grew to more than 450 per month to a total of 1,762 .
---
Veolia See The Difference Your Commitment Can Make – Pink Squid
Veolia has one of the largest vehicle fleets in the UK, collecting and recycling waste from millions of homes and businesses, but a nationwide driver shortage made it difficult to maintain critical services, including waste collections. The company had over 200 open vacancies and needed to reduce this quickly, demonstrating the benefits of being a Veolia driver such as a smaller geographic area, more work-life balance and the sociable nature of working in the community.
The campaign used Veolia's employer brand 'See The World As We Do' as its starting point and content was developed with the company's values of potential, commitment and impact in mind, and its brand personas of hard workers and everyday leaders. Channels included The Sun's print edition, geo-targeted billboards and paid social media. There was also an internal employee referral campaign. The flexible working hours were highlighted to potential female applicants.
Since the launch of the campaign, Veolia has reduced the number of vacancies by 50% from the height in the summer of 2021. There was also a 50% increase in female driver hires. The campaign attracted 12,892 applications, more than 650,000 impressions on social media, resulted in 1,815 interviews, and 946 drivers were hired.
---