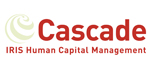 What do employers need to consider when an employee or an employee's partner has a baby? Parental rights in recent years have been broadened to include the mother's partner and, in 2018, the Government intends to extend those rights still further – to grandparents.
This Personnel Today webinar, in association with Cascade HR Software, looks at all types of parental leave.
As well as helping HR practitioners refresh their knowledge on maternity and paternity leave, it will also remind them of the new employee rights around shared parental leave and help them prepare for shared grandparental leave.
Maternity, paternity and shared (grand)parental leave webinar
Watch this webinar to:
understand the eligibility of employees to the different types of parental leave;
revise your knowledge of keeping in touch (KIT) and "SPLIT" days;
recognise the risks around pregnancy and maternity discrimination;
discover the best ways of providing cover for workers on leave; and
understand the benefits of enhancing maternity, paternity or shared parental pay above statutory requirements.
Personnel Today editor Rob Moss is joined by two expert speakers – Marie Walsh, director and solicitor at Consilia Legal and Ceri Widdett, barrister at Exchange Chambers – for an interactive webinar where we will try to answer as many of your questions as possible.
About our speakers

Marie Walsh is director and solicitor at Consilia Legal. She is an experienced employment lawyer who has acted on behalf of a wide range of clients throughout her 13 years of practice. She is well known and respected among her peers for her straightforward, no-nonsense approach to issues and her common sense attitude. Marie acts predominantly on behalf of businesses and senior executives in all areas of employment law.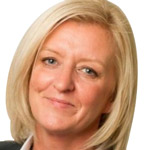 Ceri Widdett is a barrister at Exchange Chambers. She has extensive experience of equality law in cases covering all types of discrimination, and represents clients on a variety of aspects of employment law, including whistleblowing. She has advised and acted on behalf of numerous local authorities and unions including the Police Federation and the Metropolitan Police Service.

Ross Adams is an HR technology specialist from Cascade HR. Its technology solutions help organisations streamline efficiencies, boost employee engagement and increase the strategic contribution made by HR. He is often asked how to ensure compliance and best-practice when it comes to parental leave and is well-equipped to answer any process-driven questions that arise during this webinar.
This webinar was originally broadcast on Tuesday 18 October 2016, 2:00pm BST