Our December 2021 round-up of recent people moves include a first female chair at City & Guilds, a new HR leader at Virgin Money and a new role for Spotify's CHRO at a leading European HR tech firm
Switching channels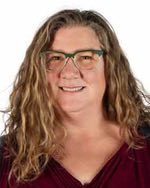 Software giant Mozilla – the company behind the Firefox web browser – has appointed former Netflix HR leader Kristen Trubey as chief people officer. She will be responsible for all areas of human resources and organisational development at the organisation, which is based in San Francisco and has about 750 employees worldwide, including some in the UK. She joined Mozilla in August in an interim role but "quickly settled in" and made an "immediate impact", said the tech firm. "Her expertise, experience and focus to create connections between company culture, employee experience, and business results proved to be exactly the kind of leadership we were looking for to lead our people teams," the organisation added.
Trubey said: "It was clear after my first days as interim chief people officer that Mozilla's culture was one I would be lucky to be part of, and months later that feeling has only grown." Her most recent previous role was as head of HR at artist membership platform Patreon.
---
Banking on a digital future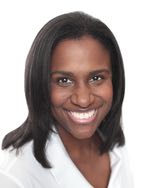 Virgin Money has chosen former Citi HR leader Syreeta Brown as group chief people and communications officer. The Newcastle-based organisation, which has more than 8,000 employees, said Brown would help it achieve digital growth. Brown spent 11 years in a number of HR roles at rival bank Citi, most recently as managing director, head of HR for global functions, operations and technology, and led the HR strategy for 20,000 employees across Europe, Middle East and Africa. Before that, she worked at BT Group for 11 years in a number of senior roles.
Virgin Money said she brought "a wealth of experience in cultural transformation, talent development and building a workforce that is fit for the future". The organisation added that she had "hands-on, senior-level experience embedding a digital agenda within a major financial services business".
Brown holds an executive masters in HR leadership and completed the HR executive programme at the University of Michigan. She won the Leader in Financial Services category at the 2018 Black British Business Awards.
---
Sustainable building blocks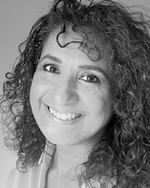 Laing O'Rourke's new head of people for its European hub is Rae Avatar Barnett as head of people for its Europe hub, which includes operations in the UK and the Middle East. She joins the construction business from energy firm Centrica, where she has worked since 2009 in the HR delivery, commercial transformation and talent management departments. In addition to being a chief of staff to executive leadership, she has worked in start-up environments and FTSE 100 organisations, where she has developed and delivered organisational change and culture programmes, reviewed and operated HR infrastructure and built teams.
In her new role, Avatar Barnett will work with established people leadership teams on Laing O'Rourke's operating model; talent programmes; and inclusion, performance, reward and resourcing strategies.
Avatar Barnett said of Laing O'Rourke: "I've been excited by the genuine commitment to the trades-to-technicians approach to respecting the workforce, delivering sustainably through modern methods of construction, and helping us all thrive at work and home. I've been impressed with the leaders I've met to date and the genuine and caring approach taken to the people who make it all happen."
---
Emphasis on culture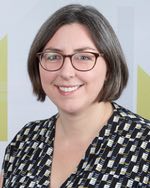 UK law firm Shoosmiths has chosen Eleanor Tanner as its new director of people. She is to a team of more than 45 employees and will be supporting about 1,600 members of staff across 13 offices.
Tanner will be responsible for people strategy, as well as overseeing of core HR, recruitment, benefits, reward, operations, data and analytics, learning and development, culture, wellbeing, diversity and inclusion, and corporate social responsibility. Most recently head of HR in the Europe, Middle East and Africa region at Macquarie Group, Tanner has also been an employment lawyer at Travers Smith. She is a trustee of LGBT+ anti-abuse charity Galop as well as chair of its people sub-committee.
Tanner said: "It's great to join a firm with such a strong emphasis on culture, values and social impact. Shoosmiths' investment in people and culture is helping to attract and retain talent across all roles and levels, and I'm looking forward to building on this fantastic foundation of people focus."
---
All roads lead to XPO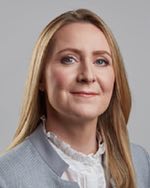 XPO Logistics, which provides freight transportation services, has announced that it has appointed Lynn Brown as head of human resources for its UK and Ireland team. As well as leading the company's HR organisation across the two countries, Brown will report to Valerie Chaut, head of human resources for Europe, and Dan Myers, managing director for the UK and Ireland. According to the XPO, Brown has more than 15 years of experience in HR leadership and holds a degree in business studies from Glasgow Caledonian University, as well as professional qualifications.
Myers said: "It's a pleasure to welcome Lynn to XPO, where her extensive experience in the supply chain industry will help us attract and retain the best talent. Lynn will support our people in achieving their full potential as we continue to grow the business."
Prior to joining XPO, she served in senior roles with supply chain management firm Gist for nearly a decade, most recently as HR director focusing on talent acquisition and development, cultural change and business transformation for seven years and HR operations director focusing on leadership development, industrial relations and talent retention for two years.
---
First woman appointed as chair at City & Guilds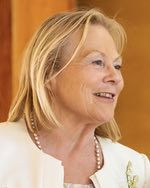 Educational and skills body City & Guilds has formally welcomed the first female chair in its 143-year history. Dr Ann Limb takes over from Sir John Armitt who stepped down in October after nine years as chair.
Limb been chair of The Scouts, the UK's largest youth engagement charity, for the last six years and was also the first woman to hold this role. She has dedicated a large part of her working life to education having spent 25 years in further education as a college principal in Milton Keynes and Cambridge, and in the civil service where she had responsibility for the UK government's flagship digital initiatives, learndirect, UK online and gov.uk. Limb is already a long-term member of the City & Guilds family. She was made a fellow 20 years ago and has spent time serving across many different City & Guilds committees, most recently as vice chair of trustees.
A linguist by background, feminist through experience, and Quaker by conviction – Limb says she believes in the power of art, creativity, sport, education, imagination, nature, and faith to transform individuals and communities. This belief is based on her own life's journey; from her own start as the daughter of a butcher in 1950's Moss Side all the way through to becoming chair of City & Guilds and high sheriff of Buckinghamshire, which she has been appointed as for 2023-4.
Speaking about her new role, Limb said: "With many industries suffering huge skills shortages and a post-covid, post-Brexit workplace revolution taking place, City & Guilds' purpose has never felt more vital. I look forward to bringing my experience to the organisation as it focuses on supporting people into their first jobs and helping them to retrain and reskill to remain employable throughout their working lives."
---
Personio posting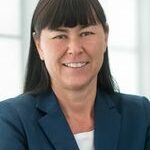 Back in October, Spotify's chief human resources officer Katarina Berg joined the board of Personio, one of Europe's most significant HR tech companies. At Personio, Katarina will chair the talent & reward committee, serve as an adviser to support the business with its continued rapid organisational growth and advise on product strategy.
Berg has more than 25 years of expertise in leading and executing people strategies in various multinational companies. As Spotify's CHRO she heads up the company's HR function as well as its global workplace services and strategy operations teams. Having joined Spotify in 2013, Katarina led the company's people and overall strategy during the transition from a startup with 1,000 employees to a global category leader with nearly 7,000 employees.
Hanno Renner, co-founder and CEO at Personio, said: "Katarina has proven that she understands how to address the needs of employees in a fast-growing, global player that is in a constant state of change. I am certain that Katarina's expertise will be an incredibly valuable contribution to the continued growth of Personio, the ongoing development of our HR software as well as to our discussions on the board."
Berg said: "As an HR professional, I know that companies are better and more successful when they have the tools at hand that enable HR teams to go beyond HR. At Spotify we've been missing technologies that meet these demands and have therefore been building many tools that support our people processes ourselves. When Hanno shared Personio's vision of the future of HR tech with me, I was immediately hooked. I can't wait for the company's next announcement which will support European SMEs in tackling their daily challenges."
Latest HR job opportunities on Personnel Today

Browse more human resources jobs