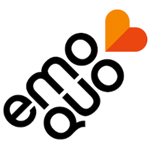 Wednesday 18 May 2016, 2:00pm BST
Engaged businesses are frequently found to have higher levels of trust and authenticity throughout their workforce. But most organisations can be seen as engagement-killing factories, making taken-for-granted assumptions that guarantee disconnection.
Leading business author Tony Crabbe joins this Personnel Today webinar, in association with Emoquo, to look at how organisations that "go big" on engagement miss the point; the answer is quite the opposite.
Large organisations are full of high performers who say what management want to hear, and do not feel safe to say how they really feel. Managers identify what needs doing and tell staff to "go and make it happen". This behaviour results in compliance but not engagement.
How organisations kill engagement through poor emotional intelligence
Abigail Rappoport, CEO of Emoquo, also joins host Rob Moss to look at how emotional intelligence (EQ) can translate to emotional wellbeing in the business. Do your employees have the competencies to deal with everyday people-based situations? Where can they turn for help?
Watch this webinar to find out how your employees' emotional intelligence is at the heart of positive sustainable change.
Attendees will learn:
how to unlock people's potential in new ways;
how behavioural science is improving our understanding;
why emotional intelligence is for everyone, not just senior leaders; and
how digital learning tools can improve EQ.
Registrants will also develop an understanding of how a stronger, emotionally confident workforce can aid line managers in stressful situations. This can improve productivity and boost engagement of employees and customers.
About our speakers
Tony Crabbe is a business psychologist who works with companies such as Microsoft, Disney and HSBC. As a psychologist he focuses on how people think, feel and behave at work. This means delivering behavioural change through uniquely designed learning experiences which engage people and create momentum for personal change. His internationally best-selling book, "Busy: how to thrive in a world of too much" was recently cited as one of the top three leadership books of 2016, globally.
Abigail Rappoport is CEO of Emoquo, which delivers a refreshing approach to positively changing people's behaviours at work. It is a cloud-based digital coaching tool that increases people's emotional intelligence. Before joining Emoquo last year, she held various senior roles at Microsoft.
This webinar was originally broadcast on 18th May 2016 at 2pm BST