Remote working is commonplace, but how should employers manage performance? Shopify's Colin Boyer talks to Roly Walter, founder of Appraisd, about remote workers and how the 12-year-old company gets the most from them.
Around the world, businesses are changing beyond recognition. Agility and flexibility are now prized more than ever before. Virtual teams are common, working across different departments, locations or even time zones.
Managers may not be in the same office or even country as their team members. Employees can have multiple reporting lines that shift and change as projects ebb and flow. Fast-growing new businesses are developing their own structures, far removed from the traditional set-up, and require a fresh approach to performance management to get the best out of employees.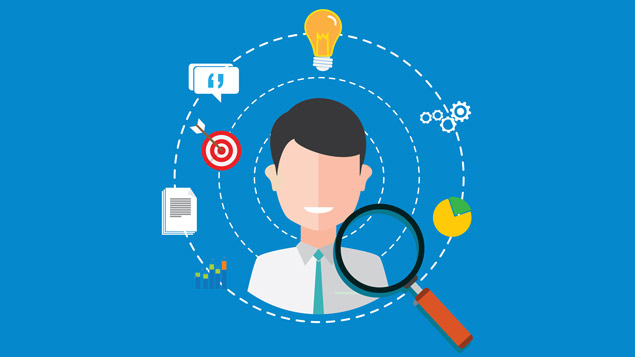 Wednesday 7 November 2018, 2:00pm
Many organisations are acutely aware that their current performance management process is not fit for purpose. Managers and employees agree that it's outdated, time-consuming and inflexible, but employers often struggle to know how to put it right.
Moving away from an appraisal system that has been used for decades is a daunting task. This Personnel Today webinar, in association with Appraisd, provides attendees with the confidence to deliver a more dynamic approach tailored towards your organisation's needs.
In the UK, there are more than 1.5 million remote workers and the number is climbing rapidly. In a survey conducted this year by Upwork among hiring managers, these managers predicted that 38% of their full-time permanent staff will work mainly remotely within the next 10 years.
Home workers rate their productivity higher than their office counterparts and they put in more hours. According to research from Cardiff University last year, 39% of employees who work mostly from home work additional hours. This compares to 24% of those who work in fixed offices. While many people enjoy the flexibility and autonomy that remote working brings, there are downsides. CIPD research in 2017 showed that 32% of remote workers struggle to relax and switch off from work. This could lead to higher rates of stress and potentially be damaging to mental health.
Remote working can also lead to feelings of isolation and a disconnection with the rest of the team and the business. It brings new challenges to managers, who may feel uncertain about the best way to involve and include these team members. Over half of employees believe managers need to adapt their skills to manage remote workers, according to research by Powwownow. However, as many receive no people management training when they take on managerial responsibilities, it's likely they are also left to navigate their own path.
One organisation that has been built around remote workers and has become hugely successful in just over a decade is one of our customers, Shopify. The Canadian firm is a leading cloud-based, multi-channel commerce platform. It has grown from just a few people working over a coffee shop in 2006 to a multi-national organisation with more than 3,000 employees, serving 600,000 merchants in over 175 countries. Many of these employees are based remotely and Shopify have developed a unique approach to managing them effectively.
"We have a large, global support team, called Gurus, who are home workers," says Colin Boyer, Shopify's West Coast merchant support lead.
"The Guru position is one of the most important roles at Shopify. They're on the front line, helping entrepreneurs and businesses set up, run, and grow their businesses. They support merchants around the world through live chats, phone calls, and emails. It's not just tech support, its people support.
"We believe in trusting employees to make the right decisions. Gurus are in the best position to know what's right for their merchants. For this reason, our managers, known as leads, don't script, dictate, or direct our Gurus; rather, they coach them to be able to make merchant-first decisions."
The organisation is structured around small teams, which ensures the Leads have the time to dedicate to their Gurus. This has helped teams to build trust and camaraderie. When they're looking to expand into new areas, they consciously identify hub cities and localise the hiring around them. This gives Gurus the opportunity to meet up in person. Also scheduled in is regular team time, face-to-face "get togethers" and an annual conference.
Shopify's success has been built on finding and nurturing employees with the right skills and attitude, so for them people development is a priority. Each Guru is assessed on a monthly basis using a fine-tuned Appraisd configuration to see which type of coaching best suits their learning style. Gurus set their own goals each month and have regular scheduled training and professional development time to hone their skills.
When it comes to productivity, they don't measure it in the same way that a conventional call centre would do. "We encourage our Gurus to work effectively; but it's not all about speed," says Colin. "There may be times when a Guru needs to spend more time with a merchant to get a successful result.  Our leads observe a Guru's behaviour regularly. This allows them to know where they need additional coaching to improve the merchants' experience. This constant coaching, in conjunction with regular one-to-ones, ensures leads build up a clear picture of each Gurus progress and how best they can support them."
Shopify believes professional development is part of each employee's job. Two hours per week are allocated to dedicated professional development. In this time, Gurus can explore areas of interest and seek to take their skills to the next level. This allows them to make the most of their potential. They are also actively encouraged to act as peer coaches, encouraging colleagues to achieve their goals too.
To effectively manage remote works and build a collaborative culture it is essential to have flexible and user-friendly online systems. "When it comes to keeping remote workers engaged, technology is really important. We're always looking for the best tools to connect remote teams and create an engaged virtual team environment," says Colin.
Getting the best out of remote workers requires a dedicated approach that harnesses the power of technology. As Shopify's story has shown, those that find the right formula of technology and concerted efforts to develop and include remote workers could find they have the competitive edge.
Performance management to fit the modern workplace (webinar)