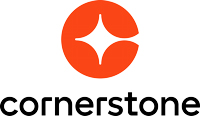 Artificial intelligence is now a top consideration among employers and talent acquisition professionals, but organisations should also ensure they have the basics right when it comes to recruitment.
In this exclusive interview with Personnel Today, Cornerstone's UK regional director for account management, RPO and Recruiting, Andrew Brown, reveals the top talent acquisition trends Cornerstone has observed among its clients, including the desire to invest in artificial intelligence.
However, with many employers still struggling to source and retain talent, Brown says organisations still need to ensure they have a strong employer brand and a clear understanding of their candidate experience.
He encourages organisations to "go back to basics" before they rush into investing in AI.
"The things candidates are looking for are so different to what they were three or four years ago – we're talking about sustainability, EDI, development pathways. These are really important to candidates, and too often than not when organisations are struggling to find the right level of skills or the right people to bring into their organisation, things like employer brand haven't been addressed for a while," Brown tells Personnel Today's HR and wellbeing editor Ashleigh Webber.
"Let's make sure we're doing the fundamentals really well, and if we get those right then we can absolutely explore what else is out there."
When deployed well, AI can enrich the candidate experience, Brown says. For example, it can serve up jobs based on what a candidate has searched for or interacted with before.
He adds that Cornerstone is exploring the use of ChatGPT in its talent acquisition offering, and looking at how it can leverage data to make time-to-hire predictions for its clients.
Brown says that thinking about AI means that employers should ask: "How can we make it as easy as possible to bring that candidate in, match them to a job and, more importantly, how can we get them into our ATS as quickly as possible?"
Watch the full interview above to learn more.