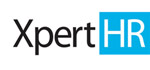 Available to watch on-demand
It is all too easy for unsuspecting employers to fall foul of age discrimination laws. As well as obvious measures, such as avoiding ageist wording in recruitment adverts – for example, "youthful enthusiasm" or "an energetic person required to work in a young team" – employers need to guard against acts of discrimination in several other areas.
In this XpertHR webinar, in association with Personnel Today, we will look at age discrimination legislation and case law.
Jason Galbraith-Marten QC joins XpertHR's senior employment law editor Jeya Thiruchelvam to provide a very practical slant on age discrimination, from recruitment all the way through to the end of the employment relationship.
Watch this free 60-minute webinar now to find out more about:
Age discrimination in recruitment – when are specific phrases and requirements discriminatory? When can they be justified?
Age discrimination during employment – traps in relation to comments by managers and other employees, promotion and other development opportunities, and training.
Age discrimination and termination – justifying retirement and dealing with older employees whose performance has deteriorated.
In a career at the Bar spanning more than 20 years, Galbraith-Marten has established himself as one of the UK's most respected practitioners in employment and equality law.
Available on-demand now
This webinar was originally broadcast on 20 May 2015