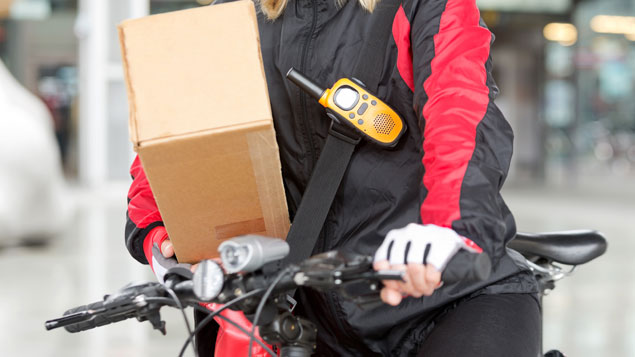 As more organisations choose to use 'gig' workers, the workforce is becoming increasingly isolated. But how do employers keep them engaged? David Walker, chief commercial officer at Personal Group, explains how benefits can help.
The gig economy is upon us. Temporary positions are becoming increasingly common and organisations are contracting independent workers for short-term engagements far more often than ever before.
A recent study by financial software company Intuit predicted that by 2020 40% of workers will be independent contractors – this change in contract type raises a number of challenges for organisations, but among the most crucial is the rise of the remote worker.
Engagement
As fewer people regularly meet their employers, the risks of isolation and disenfranchisement become more pronounced. Like the workers of the gig economy, it's time for HR to embrace the power of apps.
The technology-driven labour market offers many advantages to businesses and contractors alike. Workers can quickly find jobs for which they are suited and choose their own hours, while employers get the advantages of accessing a wider pool of talent without worrying about the costs traditionally associated with recruitment, redundancy and HR.
Engaged workers are more productive
However, while some bosses may salivate at the idea of cutting all costs associated with employee support, the fundamental financial benefits behind such provision remain unchanged – engaged workers are significantly more productive.
As Professor Alex Edmans of London Business School points out: "Firms with high employee wellbeing and engagement delivered stock returns that beat their peers by 2.3-3.8% per year over a 28-year period – that's 89% to 184% compounded". In other words: a dispersed workforce means worker support systems will be increasingly vital for businesses to succeed.
So how can employers develop relationships with increasingly temporary, geographically-dispersed contractors?
Firstly, it's important to get a clear picture of the temporary employees' needs. It's often assumed that the typical gig worker is not in it for the support and protection an employer can offer, but such assumptions are often unjustified. Short-term workers can feel vulnerable and have a great interest in extra reassurance and protection – Uber's recent introduction of sick pay, maternity pay and other benefits testifies to the real demand among gig-workers for the security offered to traditional employees.
It is crucial to find out what motivates freelancers and whether there are any areas where they're perhaps lacking in confidence that the business could assist with.
Targeted surveys
Employers could start with sending out targeted pulse surveys to gather information about the issues that affect them. They should turn to employee engagement platforms which allow employers to target certain staff members with push notifications. This allows businesses to tailor their benefits research depending on department, location and contract type, making it far easier to send personalised surveys to contractors.
Such a service could also be utilised to offer a personalised selection of benefits to employees based on their needs, such as a larger financial benefits package for short term employees, and pension details to permanent staff. As they may be earning less money and feel less financially secure that employed staff, it is important to offer a good programme of financial wellbeing benefits to gig workers.
It's often assumed that the typical gig worker is not in it for the support and protection an employer can offer, but such assumptions are often unjustified."
It might seem like a small gesture, but it is likely to make staff feel valued, which may benefit the employer if it is looking for contractors in the future. Without paying competitive rates and giving people the opportunity to do great work, they'll never attract the best contract talent.
Additionally, why not add a learning and development programme to a benefits offering for short term staff? The process of learning itself promotes wellbeing and self-esteem which in turn can result in staff feeling more enthusiastic about their job. As engaged workers are more productive workers, encouraging learning has the added benefit of boosting productivity and reducing staff turnover, even among short term employees.
If employers treat freelance workers with the same care and attention as their permanent staff, they will be leagues ahead of their competitors. As the freelance economy booms, the competitive edge that employee benefits bring to their organisation could be their ticket to attracting the very best talent.