Recorded 16 March 2023
As attracting the right talent continues to pose difficulties for employers across the economy, it is increasingly important for businesses to present themselves as attractive, purposeful places to work.
So how do the firms that entice some of the very best candidates approach the issue of employer branding and how is their approach changing? What's behind how they present themselves to the world in a way that attracts the ideal hire?
This Personnel Today webinar, in association with TMP Worldwide, looks at lessons to be learned from professional services, where the core 'product' offered to clients is intellect, capability and agility.
Professional services firms operate in a rapidly evolving landscape with an increasing focus on digitalisation and diversity, combined with the unique challenges of partnership cultures. How do they balance efficiency and revenue growth with wellbeing and ESG?
Rob Moss, editor of Personnel Today, is joined by Sarah Langton, global head of recruitment at law firm Clifford Chance, Sarah Manning, director and global head of recruitment at the consulting firm Baringa, and Robert Peasnell, head of growth at TMP Worldwide, the UK talent advisory business of global RPO provider PeopleScout.
We will also be welcoming Andy Clapham, head of talent acquisition at technology and product development company TTP, and Anneka Wilkins, national talent acquisition manager for the accountancy firm RSM UK.
Watch on-demand now to learn how:
Firms are evolving their employment proposition to future-proof their business
Recruiters are adapting to the younger generation with different needs
Candidates are demanding more from prospective employers as they seek roles with purpose
People's expectations around career development are changing.
With professional services firms consistently at the top of the list of employers for some of the brightest people, this webinar promises to be a masterclass in becoming an employer of choice.
Watch our employer branding webinar now
About our panel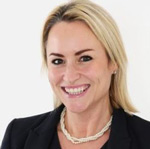 Anneka Wilkins is national talent acquisition manager at RSM UK, leading a team of recruiters in auditing services and central functions across the accountancy firm. With 21 years' experience in talent acquisition gained across a number of Blue Chip Businesses, Anneka worked for seven years for a Bank of Ireland subsidiary and one year at BAA Heathrow. She has worked for various recruitment agencies, leading high-performing teams within finance and accountancy most recently, prior to RSM, in the senior qualified market across the South West. Through her wide-ranging experience, Anneka will bring particular insight to the employer brand topic.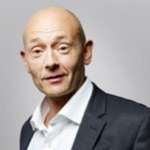 Robert Peasnell is head of growth at TMP Worldwide, leading the resourcing and attraction solutions team and working with with employers across both the commercial and public sectors to attract and select the best talent. Whether it's researching candidate motivations, developing employer brands, creating impactful attraction strategies, harnessing social media or designing assessment and selection processes, TMP helps employers cut cost and improve the quality of recruitment. It has worked with an exciting and diverse portfolio, including Transport for London, British Airways, KPMG, AA, HS2, the Scottish Government and the University of Manchester.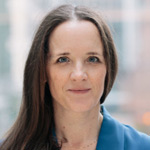 Sarah Langton is global head of recruitment at Clifford Chance. With more than 25 years' experience in talent acquisition, she is responsible for leading and advising on recruitment strategy and delivery, including employer branding and recruitment marketing at the law firm. Sarah drives global recruitment projects and advises on strategic recruitment initiatives at all levels of recruitment. As an in-house recruitment expert, team leader and chair of RL100 – The Resourcing Leaders 100, the European peer network for senior in-house resourcing leaders – Sarah brings a wealth of knowledge to the panel discussion.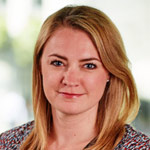 Sarah Manning is director and global head of recruitment at management consultancy Baringa, where she has responsibility for the strategic design and delivery of all recruitment matters globally. Leading a geographically diverse, high-performing team of talent acquisition professionals, her key focuses include staff attraction and retention, business growth, culture and leadership. A professional services recruiter for more than 15 years, Sarah's passions are people, diversity and innovation. She is proudly neuro-divergent, and her wide-ranging experience includes executive search, in-house recruitment, and being a UK board member of a NASDAQ-listed recruitment business, bringing broad insight to this topic.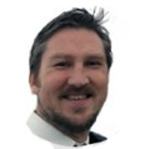 Andy Clapham is head of talent acquisition for TTP Plc, overseeing teams across multiple STEM sectors. TTP is an employee-owned innovation and technology company where scientists, engineers and designers collaborate to invent, innovate, design and develop new products and technologies. Working across a wide spectrum of industries, TTP creates breakthrough solutions that bring strong commercial value to clients and the benefits of technology to all. This ranges from breakthrough medical device technology to help patients with a range of illnesses, to inventing new solutions for renewable energy and the next generation of communications networks. In Andy's 25 years of international resourcing experience, he has worked for leading organisations, such as Revolent Group, PA Consulting and Reed. Through his insight on talent within the professional services and technology sectors, Andy will bring great expertise to the employer branding discussion, sharing how it relates to this fast-growth area and beyond.
---