One in four new hires leave in their first year, costing the equivalent of a year's salary to replace them. New employees are often just 50% productive after six months. Talent has never been so critical to success – or so difficult to attract, retain and keep productive.
This Personnel Today webinar in association with Questback can help you to adopt an integrated
How to improve employee attraction, onboarding and retention
approach that understands employees and their journey.
It explores how new hires can be tracked, much like a customer, in order to optimise their progress as they start their new role and ramp up their productivity.
Questback's Luke Talbot and Nicola Matson contrast the investment made in the recruitment process with the money employers waste through poor onboarding and avoidable early employee departures.
Watch this webinar to find out:
How you can transform your employee journey and boost your bottom line;
How to attract talent, get staff up to speed quickly and retain their skills; and
Why you need to take an integrated approach to employee engagement.
This 60-minute webinar, hosted by Personnel Today editor Rob Moss, will include a live Q&A for you to pose questions to Luke and Nicola.
About our speakers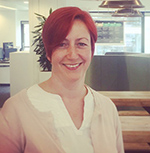 Nicola Matson joined Questback in early 2017 and is responsible for enabling and supporting the go-to-market organisation, ensuring that Questback's business value is clearly and consistently articulated to the market and customers. Nicola has more than 19 years' experience in software and solutions within the HR domain, working for companies like IBM and Kenexa.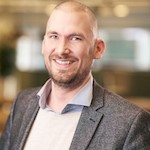 Luke Talbot joined Questback in 2014 and is now responsible for product marketing of our enterprise products and solutions globally. His role is focused on connecting Questback's products and capabilities with the needs of the market and customers as well as establishing the vision that will keep the company ahead of the competition. Luke has over 14 years' experience in software and solutions, including working for Azzurri Communications and Callmedia.
This webinar was first broadcast on Monday 3 July 2017, 2:00pm BST