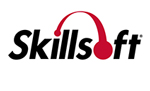 With the first year of statutory gender pay gap reporting now behind us, organisations are looking at how to ensure their difference in average pay for men and women improves.
This Personnel Today webinar, in association with Skillsoft, looks at the common themes that organisations have faced in reporting their gender pay gap and offers practical advice on improving diversity in leadership.
What are some companies doing well and what can they better? What's the best way to increase the number of women in senior leadership teams? What can companies do to tackle gender stereotypes?
Attendees will be able to:Your host, Rob Moss, is joined by two speakers. Charlotte Sweeney is a well-known expert and author in diversity and inclusion, who will share how HR teams can
Improving your gender pay gap – delivering diversity in leadership teams (webinar)
embed an inclusive culture into their organisations. And Nikki Wilton, Global Sales Director at Xchanging, will share practical tips on how her company has helped overcome the challenges faced by women in senior leadership roles.
Understand the challenges faced by women in senior leadership teams and how to overcome them
Learn how gender pay gap reporting can trigger change
Appreciate how data analysis can identify D&I issues
Recognise how D&I coaching can help improve employee effectiveness
Hear first-hand case studies of how other organisations are progressing their equality agenda.
This 60-minute webinar will include presentations from both our speakers and a live Q&A session where the audience can pose questions to our panel.
About our speakers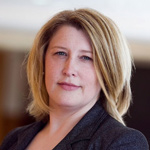 Charlotte Sweeney OBE, founder of Creating Inclusive Cultures, has worked in Diversity and Inclusion for more than 20 years. She began in the financial services sector and launched her own consultancy in 2012 empowering business leaders and organisations to create inclusive workplaces. She has worked on Government-commissioned reports and won many awards for her work in D&I. Charlotte is co-author of the best-selling book Inclusive Leadership, which has been shortlisted for the CMI management book of the year.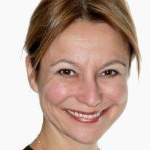 Nikki Wilton is a founding member of Xchanging's programme to accelerate female talent. She has designed and leads a global programme which provides women with the tools to get ahead. The course runs in nine countries with attendees joining through word of mouth and participant recommendation. Nikki's leadership skills have been recognised with her inclusion in Innovate Finance's Women in FinTech Power List , in both 2016 and 2017.
This webinar was originally broadcast on Wednesday 25 April 2018 2:00pm (BST)