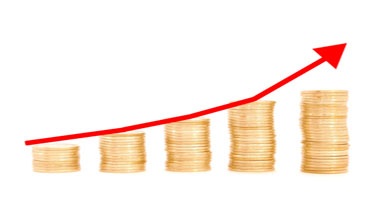 Pay awards in the private sector are slighty up on this time last year, rising from a median 2.3% for the three months to the end of April 2011 to 2.5% for the same period this year.
The XpertHR pay trends report found that the most common pay rise given by private-sector employers during the quarter was 3%, with almost three firms in 10 (28%) awarding this percentage to staff.
However, the median pay award of 2.5% – the midpoint of all pay settlements for the private sector – is still tracking behind inflation, with the retail prices index currently standing at 3.5%.
For the public sector, the median pay award was a pay freeze, with more than half (55.5%) of pay reviews resulting in a freeze.
XpertHR's pay and benefits editor Sheila Attwood commented: "In contrast to the pay scene in the public sector, pay awards in the private sector are holding up, at around 2.5%. Within this, manufacturing awards – at 2.5% – are outpacing those in private-sector services – at 2%.
"We expect the current pattern of pay awards to continue over the coming months – in which case the squeeze on real incomes will continue for some time to come."