Accurately gauging how staff feel is crucial to driving engagement and delivering insight into how your business is performing. Paul Barnes shares how employee feedback is changing.

Listening to employees and acting on the insights that they provide is proven to increase productivity, encourage retention and development, and improve the experience that staff deliver to customers.
Are your employees really happy? How can you be sure? (webinar)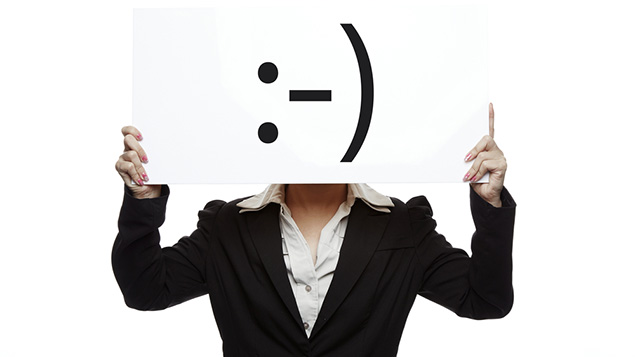 Watch our free on-demand webinar to understand how employee research methods are changing. Panellists include Andrew Cocks, former head of engagement and employer brand at HSBC, and Paul Barnes, managing director of Questback.
However, in too many cases, the default method for collecting feedback is the annual employee opinion survey. This tends to be a yearly burden for HR departments that can become a complex and time-consuming exercise to run and analyse.
Annual employee survey: no longer enough?
Administrative headaches aside, conducting a survey does not match changing organisational needs. Simply put, the pace of business today is accelerating, meaning that relying solely on an annual cycle is no longer enough.
The unfortunate truth is that if employees are unhappy, many will have left long before the survey gets analysed. The business environment will also have changed, meaning results may not match changing organisational needs.
Additionally, these surveys are often outsourced to a third party consultancy. This reduces administration, but they normally use standard questions and benchmarks that aim to measure whether or not a workforce is engaged.
However every organisation is different. Trying to compare solely with others makes it difficult to ask the specific questions that a business might want answers to.
The annual employee opinion survey does not fit with the model of a new, strategic, and business-focused HR function. Companies today rely on real-time data to drive decisions – if HR cannot provide this granular information to business managers, it risks being seen as peripheral to the organisation's success.
Real-time feedback
All these factors demonstrate that a different approach is needed. Companies need to build on the annual survey and create a more holistic, regular strategy for collecting and analysing staff feedback.
This should span the entire business and cover the following key areas:
1. Always-on employee feedback
Companies need to maintain a constant, two-way dialogue with employees that lets them give and receive feedback as and when they want to provide it.
This mirrors how more and more employees behave outside of the workplace, particularly the millennial generation (those born in the 1980s and 90s). Studies show that they value and benefit from consistent feedback – indeed they want to give and receive it four times a week, according to research from Deloitte.
The mechanism for this needs to be agile and mobile first, and easy to use and act upon.
2. Scheduled surveys
The annual survey still has a place, but it cannot be the only source of feedback. Companies should look at events within an employee's working life where their feedback should be captured, such as recruitment, on-boarding, training, promotions and other major changes.
All of these have an impact on an individual's engagement and retention. Smaller, scheduled pulse surveys, targeted at specific groups in the workforce or to cover particular issues also give valuable, fast insight into employee sentiment.
What is critical is that these planned surveys are carried out consistently and data is brought together to allow it to be analysed holistically, rather than on a survey-by-survey basis.
3 Business-driven and ad hoc feedback
In a fast-moving business world, managers want to be able to quickly tap into employee insight to plan activities. They want fast answers to a limited set of questions and waiting for the next annual survey risks losing market opportunities.
Therefore, they need simple tools that let them create, launch and analyse their own surveys, but within a company framework where information is easily shared across departments and silos are not created.
Business and employee needs have changed rapidly in recent years. Competition for talent is greater, while new ways of doing business continue to impact every sector. Within the workforce, cultural change is being driven by a new wave of younger employees from the millennial generation.
To succeed, how employee feedback is collected and acted on has to change. It needs to move beyond a single, annual survey to ensure that it is in real-time, relevant and available across the business. Only then can it – and HR departments – deliver true value to the organisation.