Whistleblowing support charity Protect celebrates its 25th anniversary with a benchmarking tool that aims to help organisations build trust and improve employees' ability to air public interest concerns. Adam McCulloch reports.
The recent murder of journalist Jamal Khashoggi in the Saudi consulate in Istanbul, the assassination last year of anti-corruption journalist Daphne Caruana Galizia in Malta, and the many deaths of dissident writers in Putin's Russia are all extreme examples of the dangers of speaking truth to power.
Less sinister – but still troubling – cases in the UK, such as the accounting irregularities at Carillion reported to the company's HR department by its finance chief Emma Mercer, are possibly even more damaging to public trust in governance because they involve the security of our jobs and pensions.
And it is building trust that is at the heart of the work of Protect, this month celebrating its 25th anniversary. For Francesca West, chief executive of the legal advice centre and a qualified barrister, the divisions in society created by the current political climate makes the task that much more important.
"There's a war of misinformation out there," she says. "Trust in politicians is at an all-time low. Organisations must fight hard to show they are not a reflection of what's happening in the wider public domain."
Although this deficit of trust feels unprecedented, the need for transparency that benefits employers and employees has long been apparent. It was to this end that in October 1993 the Public Concern at Work charity was formed to support and protect whistleblowers.
The need for such an organisation was obvious: from disasters such as the sinking of the Herald of Free Enterprise (which cost the lives of 193 people) to business malpractice such as in the Robert Maxwell pensions scandal, whistleblowers had sought to bring concerns to light only to find themselves isolated, gagged and sacked.
The charity, which changed its name to Protect in September, has so far advised 40,000 individuals and helped shape legislation to protect whistleblowers acting in the public interest in the form of the Public Interest Disclosure Act 1998. It handles about 2,500 whistleblowing cases each year, some of the more famous of which were recently highlighted to mark its anniversary.
As was underlined by a spokesperson at an event celebrating its anniversary and rolling out a new benchmarking tool last week, Protect sees itself as having a "foot in both camps" − working with organisations on their processes and culture to improve trust and transparency as well as with individuals with legitimate public interest concerns.
WhistleblowersUK has similar aims and was in July selected to be the secretariat for the All-Party Parliamentary Group for Whistleblowing, a role that involves gathering and interpreting evidence to present to MPs leading to a report. Protect hopes also to provide support for the process, says West.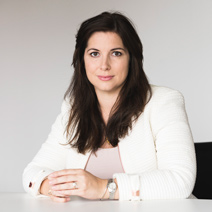 There's a war of misinformation out there. Trust in politicians is at an all-time low. Organisations must fight hard to show they are not a reflection of what's happening in the wider public domain" – Francesca West, CEO, Protect
At Protect's event, attendees heard from the panel that HR wasn't always necessarily the most receptive part of the organisation for employees with concerns. West tells Personnel Today: "Many individuals may worry about approaching HR with a whistleblowing issue as they will worry it might negatively affect their work prospects.
"We have seen many organisations move whistleblowing out of the HR function so that they may keep grievances and disciplinary matters separate and be the appropriate place to go if a whistleblower has been victimised."
With its 360-degree Benchmark tool, Protect is setting out to ramp-up organisations' ability to build trust by helping them assess their whistleblowing arrangements. West says: "Many organisations don't really have a clear framework. They know they need a policy; one where they can gauge how well they're performing. The idea of the benchmark is to help companies look at their culture and ask how much staff trust you when they raise concerns. It's trying to move beyond policy and into practice."
The result of in-depth research, and a pilot phase involving 30 organisations earlier this year, the Benchmark measures how organisations engage with staff, record and investigate employee concerns and evaluate written policy and degrees of accountability. Organisations completing it receive a report indicating how they have performed against similar entities and identifying gaps in their procedures that need to be addressed. It is hoped that an online version will be available by the end of the year.
The benchmark can be self-assessed (costing about £1,000 for companies of a turnover of at least £10m); or a more in-depth version can establish how the organisation's policy and performance compares to other organisations. An even more comprehensive level of the tool involves independent verification; using staff surveys, policy reviews and other factors to help Protect give the organisation a score and a report on how to improve. Enhanced access to the confidential advice line is embedded in the tool.
Interest in the Benchmark has come from a variety of sectors but financial organisations, are predictably among the best represented. West says: "We know because of the new Financial Conduct Authority whistleblowing rules [strengthened in 2015 and 2017] that there's a real focus on this.
"When we look back at cases before the FCA rules, attitudes were different; people would try to raise things internally but then go straight to the regulator. In other sectors you might go to the regulator after the third or fourth time of voicing concerns. But there was a low level of trust in internal arrangements. You couldn't whistleblow safely – even anonymously."
By working with companies, Protect hopes to improve the level of public trust in organisations and create a safer environment for whistleblowers: "We want to create a framework so everyone can see how well they are doing."