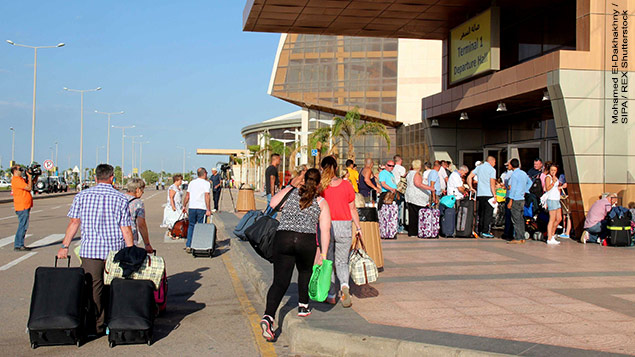 FAQs on the cancellation of annual leave were among the most popular in November, in our monthly round up.
If an employee's holiday plans fall through, as happened last month following the suspension of flights between the UK and Sharm el-Sheikh, can he or she cancel the annual leave and rearrange it for another time?
What if this happens at the last minute and the employer has already arranged cover? Alternatively, if unforeseen circumstances mean that the employer needs the employee at work, can the employer cancel a period of booked holiday?
These questions are addressed in the top HR questions for last month, along with one on taking annual leave while on sickness absence.
Questions on preparing modern slavery statements also continue to be popular. The top 10 HR questions in November were:
1. Does an employer have to agree to an employee's request to cancel a booked period of annual leave?
2. Can an employee take annual leave while on long-term sickness absence?
3. Can an employer cancel an employee's booked period of annual leave?
4. What duties do employers have under the "transparency in supply chains" provisions of the Modern Slavery Act 2015?
5. When does overtime have to be included in holiday pay?
6. What is the timescale for employers to prepare a slavery and human trafficking statement?
7. Which employers are required to publish a slavery and human trafficking statement?
8. If an employer failed to follow its procedures for employees on probation would a dismissed probationer have any redress?
9. What should the employer and employee discuss at an individual redundancy consultation meeting?
10. As Christmas is a Christian festival, can an employer still hold a Christmas party if some of its employees belong to other religions?