Look at any HR trends right now and the focus is on workplace culture. Or explicitly, having a culture that supports transformational change.
Change has become the new normal, with organisations responding to advancing technology, intense competition, rising customer expectations and the need for new skills. Change requires people to flex, begin doing things in completely different ways. It can be tough – mentally and emotionally.
This Personnel Today webinar, in association with People Insight, looks at how to bring about a culture where people can perform and thrive during change.
Editor Rob Moss is joined by Sarah McPake, who leads TSB's employee engagement programme; Jo Moffatt, strategy director at Engage for Success; and Tom Debenham, who founded People
Transforming culture: How to bring people with you through change (webinar)
Insight, supporting organisations measure and improve the employee experience.
Watch this webinar to learn more about:
Examples from TSB's listening strategy and how it helped shape workplace culture
What the enablers are to make culture change stick, and
How to map the employee experience to support your workplace culture.
About our speakers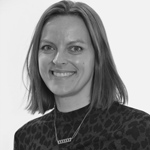 Sarah McPake leads TSB's employee engagement strategy. Interested in what defines, drives and changes our relationship with work, she has experience leading engagement programmes in-house in internal communications and HR roles, as well as advising clients on best practice and delivery as a consultant.
Sarah's top tip for bringing people with you through transformational change is to get into the habit of listening. Giving people the opportunity to have their say can make all the difference to whether you make change with your people or despite them.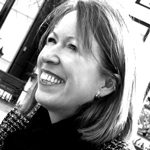 Jo Moffatt has been a volunteer for the Engage for Success movement since its launch.  As strategy director she sits on the Core Team and co-hosts the weekly Engage for Success radio show. The Engage for Success agenda is absolutely aligned with Jo's vision "to make workplaces better places to be".
Jo's "day job" is managing director and founder of Woodreed, a specialist agency that uses the creativity and insight of advertising to engage employees inside organisations. She is passionate about the power a well-positioned brand has as a catalyst for employee engagement and business success.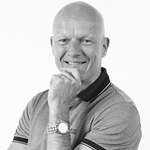 Tom Debenham has worked as an organisation development consultant since 1993. He saw the opportunity to combine technology, analytical techniques and consultancy services, forming People Insight to provide flexible employee experience programmes built around business strategy.
Tom works with his consultancy team to design a variety of employee surveys and listening techniques, supporting leaders to achieve sustainable action and behavioural change. He is an expert on employee engagement trends and practices.
This webinar was originally broadcast Thursday 4 July 2019, 2:00pm BST