HR can create strategic initiatives to improve employee engagement or drive performance, but often it is the organisation's culture that can hold it back.


This Personnel Today webinar, in association with Questback, can help you understand the behaviours, beliefs and core values of your employees and realising ways of making those attitudes adaptable and agile.
For HR leaders to gain insights into the culture in which staff – and line managers – operate, they need
Five steps to perfecting a high-performance culture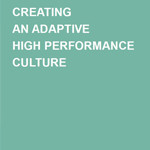 Download this whitepaper by Alex Wilke, HR Specialist, Questback and Andrew Cocks, employee engagement specialist, Conflux on Creating an Adaptive High Performance Culture
to create an environment where diverse opinions can be heard.
Watch this webinar to:
Learn how to enable and empower the workforce;
Strengthen the bond between employee engagement, commercial success and customer satisfaction;
How a satisfied workforce is not necessarily a good thing;
How digital technologies can improve employee insight.
Personnel Today editor Rob Moss hosts the 60-minute webinar which will include a presentation from our two speakers and a live Q&A session.
About our speakers
Andrew Cocks is the former group head of engagement and employer brand at HSBC. Andrew is an assessment psychologist with more than 15 years' experience in the field of employee engagement, culture and change. He led the European employee engagement practice at Watson Wyatt before moving to HSBC where he was instrumental in driving the bank's move away from traditional employee surveys to an integrated platform-based approach, including an innovative assessment of employee alignment to global group values and behaviours.
Alex Wilke is HR domain expert at Questback. He has over 17 years' experience in voice-of-the -employee and voice-of-the-customer programmes – mainly with large international organisations in the communication and financial sectors.
This webinar was originall broadcast on Wednesday 25 May 2016, 2:00pm BST