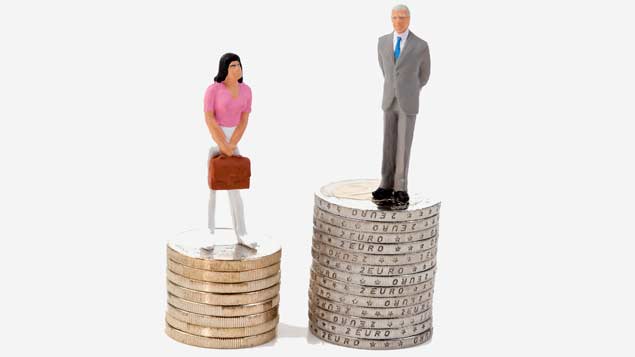 In July, the Government published its preliminary consultation on the proposed introduction of mandatory pay gap reporting for companies with more than 250 staff. What can employers do to prepare? 
The Government has moved a step closer towards forcing larger companies to publish data on how they pay their male and female employees, via legislation that is already in the Equality Act 2010, but is yet to be enacted.
The clause, s.78, will "require employers to publish information relating to the pay of employees for the purpose of showing whether… there are differences in the pay of male and female employees".
The consultation, which closes in September, will look at exactly what data organisations will be obliged to present, and how.
It is also seeking views on whether or not employers should be able to add some context to the figures by adding a narrative, and how much time the Government can reasonably give employers to produce the figures.
It has been suggested that the requirement could be introduced on a phased basis, with the largest companies being forced to report first.
According to the most recent data from the Office for National Statistics, the gender pay gap narrowed in 2014 to 9.4%, compared with 10% in 2013. In 1997 the figure was 17.4%.
However, a number of prominent equal pay cases, such as actions brought against Asda and Birmingham City Council, have placed employers' pay practices under increased scrutiny.
Although the legislation is still in consultation, there is no reason for organisations not to audit their pay practices now to ensure that men and women are rewarded fairly. XpertHR's good practice manual on equal pay offers some pointers:
Step one: Gather information
The first step is to carry out an equal pay audit and gather information about what employees are paid. Guidance from the Equality and Human Rights Commission recommends that employers should gather information about their pay and grading arrangements, job evaluation scheme, payroll system, HR information systems and occupational segregation.
Step two: Determine which jobs are equal
Next, determine which groups of employees are doing "equal work". The Equality Act 2010 defines equal work as: "like work"; "work rated as equivalent"; and "work of equal value".
"Like work" is defined as work that is the same or broadly similar; "equivalent work" is where the demands of a job are determined to be equal to those of another job under a job evaluation scheme; and "work of equal value" is work that is different to another job but of equal value in terms of the demands of the role.
Employers should consider carrying out a job evaluation scheme to help determine whether or not employees are performing equal work, if they have not already done so.
Step three: Identify pay gaps
Once you have identified which groups carry out equal work, clarify whether or not there are gaps in their pay. For each group that performs equal work, calculate the average basic pay and the total average pay for men and women, including benefits, and determine whether or not there are any gaps between them.
Also, compare the pay of part-time and full-time employees, as more women tend to work part time than men.
Step four: Determine the causes of pay gaps
If gaps have been identified, look at the reasons why. Are they because of gender? There are a number of non-discriminatory reasons behind pay gaps, such as: pay progression, pay protection, performance pay, competency pay, premiums and allowances.
However, determine if these are genuinely the reasons behind the pay difference and whether or not sex has still played a role in deciding the pay of the employee.
Step five: Develop an equal pay action plan
Having identified employees who may not have been paid equally because of gender, put together a plan to address the gaps in pay. For example, you could reduce the excess pay of employees who are overpaid or move underpaid employees to the relevant point in the pay scale.
However, be aware that, while increasing the pay of underpaid employees may be costly, reducing the pay of overpaid employees is likely to cause dissatisfaction among those affected and could result in breach of contract and/or constructive dismissal claims if the matter is not handled carefully.
Before deciding on what action to take, weigh up the risks of each option. Although mandatory gender pay gap reporting is still in consultation, moving quickly could avoid costly equal pay claims or reputation damage when data is made public.
Although following these steps will not entirely remove the risk of equal pay claims, putting right significant gaps will help to ensure that the majority of employees receive equal pay for equal work.
This article has been updated. It originally appeared on 25 July 2011.