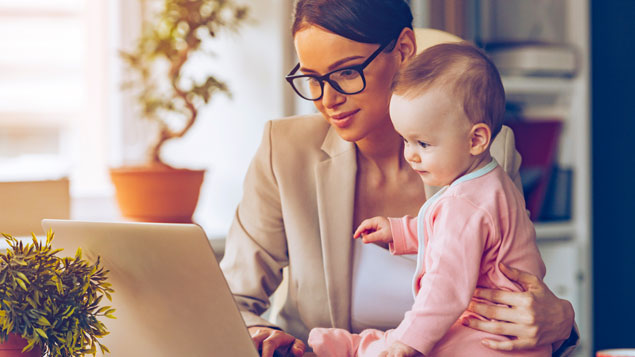 Mothers who work part time suffer a long-term pay penalty that widens the gender pay gap.
According to research by the Institute of Fiscal Studies (IFS), wage progression for women who work part time after having children falls behind the level of wage growth experienced by similarly educated men.
Graduates tend to feel the greatest effect of a slowdown in pay growth from part-time working, compared to less-educated women.
Part time working
The IFS's Wage Progression and the Gender Wage Gap: the causal impact of hours of work report found that women who remained in full-time work after having children were likely to see an increase in wages over their careers, while the wages of those choosing part-time working tend to remain stable.
Monica Costa Dias, associate director at the IFS, said: "It is remarkable that periods spent in part-time work lead to virtually no wage progression at all. It should be a priority for Governments and others to understand the reasons for this.
"Addressing it would have the potential to narrow the gender wage gap significantly."
The IFS found that the gender pay gap was fairly narrow for graduates until the arrival of their first child. The gap gradually widens until their child is 20, when women are on average paid a third less than their male counterparts.
By the time their first child is 20, women have on average been in paid work for three years less than men.
It said the gap for the highest-educated working people had not fallen at all in the last 25 years, with female graduates earning around 22% less than males.
IFS associate director Robert Joyce said: "There has been a substantial fall in the gap between the earnings of lower-educated men and women over the last 25 years. However, there has been no fall at all in the gap for graduates.
"Traditionally, it has been lower-educated women whose wages were especially low relative to similarly educated men. It is now the highest-educated women whose wages are the furthest behind their male counterparts – and this is particularly related to the fact that they lose out so badly from working part-time."
According to the Office for National Statistics, the gender pay gap peaks for women aged 50-59. It said this may be because women took time out of work to have children, allowing their male counterparts to gain more career experience.