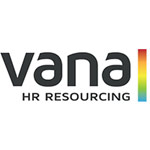 We look at the changes made by Great Western Railway that helped it win the category and at the innovative work carried out by the runners-up. The HR Impact Award is sponsored by Vana HR Resourcing.
WINNER
Great Western Railway
Great Western Railway (GWR), owned by First Group, carries over 103 million passengers annually with a 6,000-strong workforce. In 2012, the company had a highly-unionised culture. Measuring colleague opinion was minimal and GWR had about 14 employment tribunals a year. The HR function needed to elicit a cultural shift and prepare employees for a £7.5 billion investment transformation. HR mapped out a 'colleague lifecycle', reviewing the touchpoints affecting staff experience. Recruitment and retention were overhauled, employment law briefings for frontline managers were rolled out and a colleague experience strategy developed including an annual survey and focus groups. HR developed an L&D strategy including: a leadership development programme; 'great experience makers' (GEMS) for all staff, focused on customer service; a 2.5-day induction programme, followed by job-specific training/refresher training. Talent management, succession planning and formal appraisal processes (previously non-existent) now define where development is needed. By April 2017 97% of managers completed a performance review, up from a handful in 2014. Financial benefits include £1 million savings from a new L&D programme, and a 10% increase in participation in the employee survey with engagement rising to 77%. In 2016, GWR achieved its highest-ever score for overall customer satisfaction (84%). Employment tribunals have been reduced to only four in 2016-2017 and since 2012 none have been lost. GWR achieved Investors in People Gold status in 2014.
RUNNERS-UP
CPP Group
CPP Group is a global insurance and assistance business with 650 colleagues in the UK and Ireland, Europe, Latin America and Asia Pacific. In March 2015 a new CEO was appointed to rebuild and accelerate growth. Coaching Impact were invited by the HR director and CEO to coach the executive team and in October 2015, 35 leaders lear