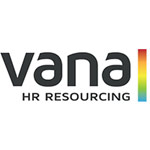 We look at the changes made by Great Western Railway that helped it win the category and at the innovative work carried out by the runners-up. The HR Impact Award is sponsored by Vana HR Resourcing.
WINNER
Great Western Railway
Great Western Railway (GWR), owned by First Group, carries over 103 million passengers annually with a 6,000-strong workforce. In 2012, the company had a highly-unionised culture. Measuring colleague opinion was minimal and GWR had about 14 employment tribunals a year. The HR function needed to elicit a cultural shift and prepare employees for a £7.5 billion investment transformation.
HR mapped out a 'colleague lifecycle', reviewing the touchpoints affecting staff experience. Recruitment and retention were overhauled, employment law briefings for frontline managers were rolled out and a colleague experience strategy developed including an annual survey and focus groups.
HR developed an L&D strategy including: a leadership development programme; 'great experience makers' (GEMS) for all staff, focused on customer service; a 2.5-day induction programme, followed by job-specific training/refresher training.
Talent management, succession planning and formal appraisal processes (previously non-existent) now define where development is needed. By April 2017 97% of managers completed a performance review, up from a handful in 2014.
Financial benefits include £1 million savings from a new L&D programme, and a 10% increase in participation in the employee survey with engagement rising to 77%. In 2016, GWR achieved its highest-ever score for overall customer satisfaction (84%).
Employment tribunals have been reduced to only four in 2016-2017 and since 2012 none have been lost. GWR achieved Investors in People Gold status in 2014.
RUNNERS-UP
CPP Group
CPP Group is a global insurance and assistance business with 650 colleagues in the UK and Ireland, Europe, Latin America and Asia Pacific. In March 2015 a new CEO was appointed to rebuild and accelerate growth.
Coaching Impact were invited by the HR director and CEO to coach the executive team and in October 2015, 35 leaders learned key high performance practices. A navigation team helped develop a plan and a team of change agents. They were invited by the CEO to a two-day boot camp with coaches, businesses, elite sportspeople and the media.
Embedded in the business in 10 countries, 'accelerants' were able to review, spot and amplify progress to accelerate clarity, energy, action and learning. Continued home support from the executive team was crucial to the success of this work.
The judges
Caroline Nugent is the Director of HR and OD at oneSource.
Martin Tiplady runs HR and management consultancy Chameleon People Solutions.
The goals of the Accelerant programme were to create real business value that demonstrated tangible customer impact, improve team and leadership performance, grow capability and share great stories about progress and success. This has led to trophies and positive press coverage.
High performance practices are embedded in every team. The success of the 2016 accelerant programme has resulted in selection of a second cohort.
Lawn Tennis Association
The Lawn Tennis Association (LTA) is a not for profit organisation and the governing body for British Tennis. Participation in the sport was in decline and the historic strategy focusing on winning did little to inspire colleagues, of whom 60% are millennials. High profile criticism from elite players compounded the problem.
The HR strategy shifted from winning to participation, "to get more people playing tennis more often". The focus was on delivering great service to clubs, building partnerships to deliver community tennis and growing participation among young people.
Colleagues attended workshops with the executive team to define the strategy, values and behaviours needed. A colleague-led brand, (Talking Points) ensured that colleagues could give feedback.
Initiatives included: a vitality programme to promote wellbeing; staff suggestion scheme; flexible working; workforce planning and skills based recruitment; and mentoring programmes – one led by tennis legend Greg Rusedski.
Overall tennis participation is up from -5.4% to + 5.2%. The employee engagement index is at 85% and parent and coach satisfaction is on the 90th percentile. Labour turnover is down from 32% to 15%. All flexible working requests have been approved.
Andy Murray himself nominated an LTA colleague (his analytics coach) for a Values award, in recognition of the impact of the new strategy.
Macfarlanes LLP
Macfarlanes LPP employs just under 700 people, staff and partners, and sickness absence was costing the firm about £400,000 in 2015. According to medical magazine Pulse there is an average wait time of 13 days to see a GP. Macfarlanes' client Vdoc offered an alternative. Vdoc is accredited by the Care Quality Commission and offers a diagnostic pathway from initial GP assessment to follow-on treatment via a secure virtual platform.
MacFarlanes considered all the data protection, confidentiality and risk management issues, and medical appointments are confidential. All staff and partners have a plastic, wallet sized card giving the telephone number of Vdoc and information on arranging an appointment. Details were promoted on the intranet, eboards and posters in the workplace. The main hurdles were in identifying an appropriate space to use for appointments and seeking buy-in from management despite concerns raised by the risk management team.
From January 2016 until mid-February 2017, 197 GP consultations took place. Using a model developed by medical insurance firm BUPA, the time saving is estimated at about three hours for each appointment. Overall, 28% of the appointments have led to immediate resolution of the problem, and 24.8 of employees have attended an appointment.
North Yorkshire County Council
North Yorkshire County Council (NYCC) is one of England's largest local authorities, serving 600,000 residents. The previous HR model used to deliver services to about 375 maintained schools was unsuited to the competitive, commercial and efficiency driven environment of emerging Academies and plans to reduce local authority funding levels.
After the Academies Act 2010 gave schools more freedom to choose partners, NYCC re-positioned its services as a traded offering to compete with private sector providers, and now works with schools outside North Yorkshire.
NYCC's bespoke HR Service offers HR policies and procedures through shared templates consulted on with unions, and tailored for academies. 'Intensive Intervention Packages' are offered in schools, using data sharing and training to overcome urgent or serious HR matters. 'Live Chat' lets customers get an immediate response to HR questions. Schools also have access to partner services, including occupational health and wellbeing.
Tangible evidence of benefits includes: income of £590,000 a year from retaining existing customers; over £200,000 of contracts from new clients in the last year, taking turnover above £890,000 a year.
NYCC is forming a partnership with City of York Council to deliver HR to over 40 new schools, generating a further £150,000 this financial year.
Royal Bank of Scotland
Among the changes Royal Bank of Scotland (RBS) was required to make after the Government's bailout in 2008 was a review of operations outside the UK. This resulted in cutting employees in Western Europe significantly across eight countries. In 2015 a central HR team in Manchester took on the challenge to disband the local HR teams and move HR activity to alternative locations.
It was important for the project team to understand local requirements and fully understand the views and opinions of the local HR teams and not approach this with a view that activity would simply 'fall into line' with the UK model.
In March 2016 the project team decided to centralise most administrative, transactional and operational HR to Warsaw to support the Western Europe population. Activity requiring special expertise (such as international mobility) was moved to teams based in the UK.
Employees continue to be well served as demonstrated through customer satisfaction scores of 92% and a net promoter score of +42.
Simplification and alignment of several processes and policies is making it easier for employees and HR. Annual salary savings of about €1.9 million have been achieved. The programme has enabled RBS to progress with its strategic plan of becoming a more UK-centric bank.