The role of occupational health has changed dramatically over the past year, driven by new ways of working and the desire for digital transformation.
OH teams quickly got to grips with remote health assessments and working practices when the country went into lockdown. However, there is still some way to go before the function has fully harnessed the benefits technology can bring – not just for OH responsibilities, but for the needs of their wider organisation.
With many organisations now transitioning to remote and hybrid ways of working on a more permanent basis, the tools OH teams use, and the services they provide, will need to continue to evolve. Collaboration and the ability to share information with other departments will be key to providing a successful OH service.
This free OHW+ webinar, in association with Civica, focused on how OH is evolving to meet the challenges of new workplace norms.
Janet O'Neill, director of professional development at iOH, outlines the challenges facing the profession; Philippa Hawkins, head of wellbeing services at the University of Birmingham, shares how the university's paperless OH services were able to seamlessly adjust to new ways of working during the pandemic; and Howard Watson, workforce management sales director at Civica, highlights the power digitalisation can bring.
Topics include:
The challenges occupational health faces in a post pandemic world
How demand for OH services is changing
The need for OH teams to collaborate and share data with other departments
The benefits technology can bring.
This free 60-minute webinar will included a live Q&A session where attendees had the chance to ask our expert panel questions. It is available to all, including members of OHW+.
Speakers
Janet O'Neill is director of professional development at iOH, The Association of Occupational Health and Wellbeing Professionals. She has worked in the private OH sector for the past 17 years, supporting clients from a variety of industries. She is currently clinical nurse director for PAM Group, a provider of occupational health and wellbeing services. Janet trained in South Africa as a general nurse and moved into OH as a factory nurse.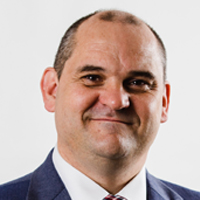 Howard Watson is the workforce management sales director for Civica, part of their Health & Care division. Having worked in occupational health software for over 12 years he has seen the shift from paper and desktop software to the full digitisation and integrated solutions that Civica are at the forefront of delivering. His work has involved over 250 clients reaching more than one million people whose health is managed by Civica software.
Philippa Hawkins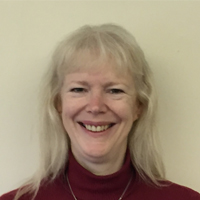 is head of wellbeing services at the University of Birmingham. She has worked in occupational health for the last 22 years and been at the university for 16 years.  Philippa is also the secretary of HEOPS (Higher Education Occupational Practitioners) group.