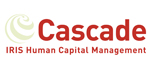 Getting to grips with new technology is always a challenge, but when you are looking to introduce new HR software, across the organisation, how do you ensure you are choosing the right system?
This Personnel Today webinar, sponsored by Cascade HR, explores the transformational journey HR
The HR software journey: Introducing sophisticated technology (webinar)
professionals can expect when searching for and implementing more sophisticated HR software. From identifying problems with your current system or processes, to successfully implementing a new system and ensuring that HR and employees alike are happy with it.
Whether you currently use manual processes and Excel spreadsheets for data management, or HR software that is no longer fit for purpose, the road to selecting and implementing newer, more sophisticated software can be daunting.
Pritul Khagram, chief executive of People Force International, joins Personnel Today editor Rob Moss to help you introduce new HR or payroll systems into your HR department, either from scratch or to replace a system that you may have outgrown.
Watch this webinar to learn tips and tricks on what to look out for during your search and selection process, such as:
how to get "buy-in" from management and end users;
the best ways to identify technology needs through requirement analysis;
how to handle product demonstrations; and
how to make your HR team more efficient.
This free webinar will include a presentation by Pritul Khagram, as well as a live Q&A session where you will be able to submit your questions.
About our speaker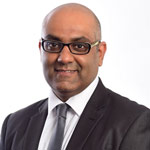 Pritul Khagram FCIPD has many years of experience in helping organisations select and implement HR Systems which contribute to the transformation of HR departments. Before founding People Force International, he was HR director at Sofgen, an international consultancy group, where he implemented HR software and transformation projects.
This webinar was originally broadcast on Wednesday 29 March 2017 11:00am