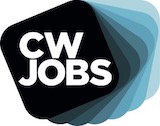 In just a few weeks we celebrate the RAD Awards 2023, highlighting the most creative work in recruitment advertising. Here are the campaigns shortlisted for the Use of Technology Award, sponsored by CW Jobs.
---
The EY Internship of the Future – Cappfinity
EY believes technology should enable and empower change, and can support organisations to build diverse and inclusive teams. In 2022, its tech consulting business needed to increase roles from 128 to 249 – a 94.5% increase in unplanned growth. There had been 35% fewer graduate applications due to Covid and it needed to improve gender diversity. Summer internships are a crucial feeder stream into its graduate hiring strategy, so EY needed to innovate.
The EY Internship of the Future is the first virtual reality programme for interns, offering something unlike anything else in the market. The intern follows a five-week journey using their own headset, from an initial client meeting with an explanation of the challenge, culminating in a 'pitch' to senior EY stakeholders, having learnt, planned, and prepared their solution in a purpose-built VR setting. The experience was designed to communicate EY's culture in a fun and inclusive way that resonated with early talent but also showcased the firm's values.
All interns completed the entire five-week programme, and 92% said their understanding of EY improved. The offering has improved diversity, with 68.4% of interns female. Many interns reported better understanding of client projects and business needs and 83% felt their communication skills had improved. Perception improved of EY for more than nine in 10, and 83% would describe the company as 'tech-centric'. There are now plans to expand the VR internship with school leavers.
---
Onboarding Unlimited! – Autism Unlimited! & CA3
Autism Unlimited (AU) empowers those living with autism through a unique programme of education, care and support. However, the pandemic placed a strain on the funding and resources of the organisation, and it has faced huge challenges attracting and recruiting great people into the social care sector. It was crucial for AU to offer an exceptional onboarding experience – 21% of new employees were leaving the charity within the first three months of employment.
Winners will be announced on 26 January at the Grosvenor House Hotel in London.
Because starting a new job for a person with autism can be debilitating, AU called upon the support of employees across the charity to create an engaging, inclusive and anxiety-free experience. Welcometoautism-unlimited.org went live in March 2021, with a responsive portal supporting every new hire, their manager, and a work buddy at key moments in the joining process. Each new hire has a clearly defined and personalised onboarding process with a checklist of tasks, supported by global content and social touchpoints.
After the first day, the system ensures everything happens when it should, including a 12-week training and induction programme that's detailed on the portal. Since the portal went live it has onboarded 224 new hires with a 97% engagement rate. More than 90% of line managers have used it to support onboarding, helping to create a sense of belonging in a human way. The experience has also had a direct effect on voluntary attrition – AU tracked a 5% reduction in attrition in the first three months (from 21% to 16%) a year after going live.
---
Royal Mail Group Christmas campaign – Meet & Engage
Royal Mail Group needed to overhaul how it managed the recruitment of 20,000 temporary Christmas workers. In 2020 it made this process entirely digital, meaning candidates were expected to do everything online – including their application, document verification, accessing support and completing the induction process. The 2020 cycle had been unique due to many seeking work during the pandemic, so was unlikely to be repeated again.
The advice and support team were overwhelmed by incoming emails and attrition was high due to increased competition in the logistics industry for temporary seasonal workers. It wanted to reduce email enquiries, enable candidates to access FAQs 24/7, reduce the people hours required, reduce attrition and improve the candidate experience. Meet & Engage developed a series of chatbots (Robin and Nick) that would take candidates through the attraction, selection and onboarding process.
As a result, candidates undertook 87,000 chatbot conversations; 42% of conversations were handled digitally out of hours; there was a 69% reduction in email traffic; and 80% of questions were handled by the chatbots. Nine out of 10 enjoyed the welcome content and 83% felt more prepared for their first day. Attrition reduced by 50% and the average number of visits to the portal went up seven-fold.
---